Powerful villains are important in Marvel, but only one bruiser could go toe-to-toe with the Hulk without a scratch. That man is Cain Marko. Who? Yep,  you might have guessed it, The Juggernaut. The superhero requires one thing to be a crime-fighting hero. Is it brawn, brains, beauty, big-power blasts? Nope, none of the above. The only thing required to make a superhero heroic is a supervillain to fight. The Silver Age created plenty of villains just for that purpose.
This villain is occasionally heroic, but in the early days was a pure bad guy. Juggie was powered by the Crimson Bands of Cyttorak. He is an unstoppable force and becomes the "embodiment of Cyttorak (Diety) his powerful avatar on Earth: Juggernaut."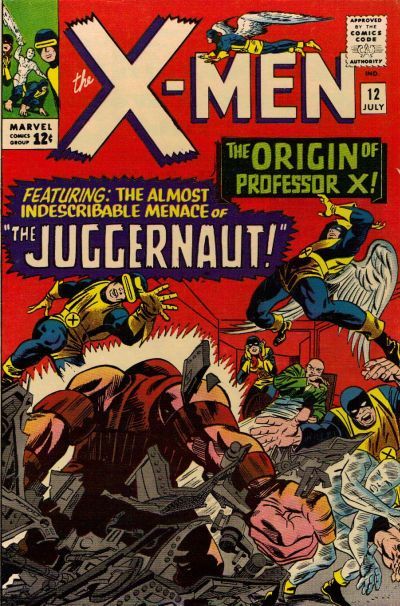 On the opposite end of this superpower spectrum is the villain Prowler. His powers? The Prowler has a purple battlesuit and powerful claws, which he used to be a petty thief until apprehended and convinced to do good by Spidey.  Unfortunately for these two, all the power in the world couldn't help their first appearance comics maintain a prized position in the TOP 100 Silver Age books on GoCollect.com. How many ranks have these two supervillains fallen? What is their current return trend over the last three months? Finally, what does the future hold for these two characters?
X-Men #12
Marvel's Juggernaut has fallen 110 ranks to end at the  #164th spot. This comic is X-Men #12, surprisingly. It is a triple threat, essentially three keys in one, and it has the origin of Professor X and the first appearance and origin of the Juggernaut. It was created by Stan Lee and Jack Kirby in 1965. This is an old book and the primary key for two huge characters in the X-Men universe. Yet despite this status, the book has fallen significantly. Looking at it critically both of these characters have appeared in a ton of movies. Why repeat the same previously made movies? What return trends has this decline garnered?
Amazing Spider-Man #78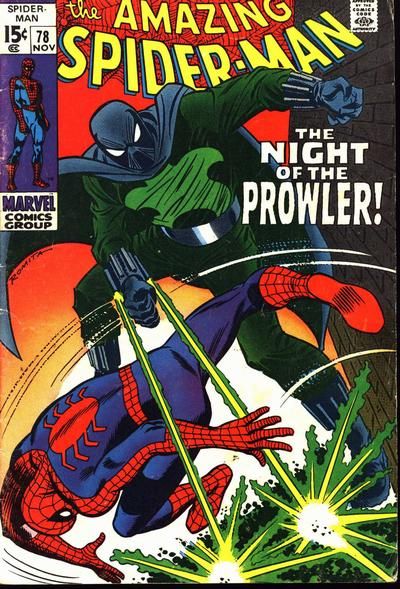 One of the books that caught my eye was Amazing Spider-Man #78.  He was created by none other than Stan Lee with the peerless John Romita and fearsome John Buscema on pencils.  Unfortunately, this book is on the downward spiral out of the Top 100 Silver Age comics. It has fallen 97 ranks, to land squarely on #139th as of the time of this writing.
This is the first appearance of The Prowler. This little-known character rocketed to stardom on the back of a new version of spider-man Miles Morales from the animation Spiderverse. I think this book has really gotten ahead of itself. After all, Prowler is not a major character. He is barely even a minor one from back in the day.  What do the trend returns show for this fallen villain? Further, is there hope of seeing him in a movie at some point?
| | | | |
| --- | --- | --- | --- |
| Title | Grade | Ranking Decline | Return (Short-term 3 months) |
| X-Men #12 | 6.5 | 164th /110 ranks dropped | +2.1% |
| Amazing Spider-Man #78 | 8.0 | 139th / 97 ranks dropped | -20% |
| | | | |
Conclusion
The future of Prowler and Juggernaut seems in question to me. Movies tend to want to break the mold and do something new. Both these characters have appeared in movies recently. Why would Disney, or Sony bring them back again? My prediction is that it will be a while before we see these two on-screen anytime soon. However, both are prized Silver Age villains, we might see them again, eventually.
The Prowler breaks in only to find the house empty, the police on the way, and a
parking ticket on his getaway car. Yep, Prowler has seen better days, but negative -20% is a great entry point for long-term investing. After all, you can never go wrong with a book from the first volume like Amazing Spider-Man #78, despite the loss of value.
Conversely, Juggernaut slams forward trudging through multiple superheroes for a small gain of positive +2% with X-Men #12. The early Silver Age is truly in a league of its own. The rarity and collectibility are a huge advantage for any "speculative" villain that might want to invest in Silver Age books.
Did you know that GoCollect offers the FIRST concert poster price guide? Take a look today!