So much of comic book collecting and investing nowadays is dominated by modern books.  With the endless variants, store exclusives, and first appearances of ultimately insignificant characters, many investors, especially those who prefer older books, often feel ignored and left out of the conversation.  Fortunately, we here at GoCollect are here to help!!  Every week, I am going to provide speculation recommendations for silver, bronze, and copper age books for a chosen topic.  This week, we are going to talk about the one and only Kang The Conqueror!
Silver Age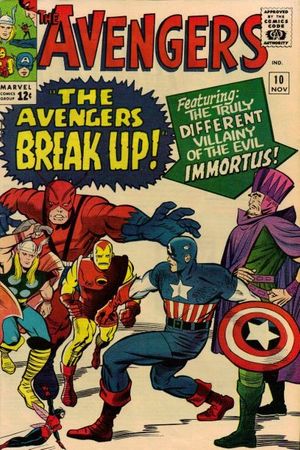 This book contains the first appearance of Immortus, a future version and atagonist of Kang.  Kang's first appearance is out of reach for the majority of people, so those looking to cash in on the character's newfound popularity will have to work elsewhere.  Fortunately, Marvel Studios has all, but assured viewers that Kang variants will abound in phases five and six, creating a prime opportunity for an MCU bump.  Furthermore, the historic importance of Immortus to the Marvel universe helps to create a strong value floor that should give investors confidence.
Graded Analysis: This book has somehow managed to buck the inflation trend and enjoy consistent, solid gains, even in several of the lowest grades.  Presumably, some of those gains stem from MCU speculation, but even that cannot fully explain this book's phenomenal financial journey.
Bronze Age
In order to understand (part of) what drives this book's value, a little bit of comic book history is required, specifically the Marvel Value Stamp.  Per A-1 Comics, "The marvel value stamp was a small "Stamp" on one of the ad/bullpen pages in marvel books in the 70s. It featured a marvel character and encouraged the reader to cut it out and collect them all."  At the time, comic books had nowhere near the cultural reach they do today and the secondary market around them was in its infancy.  Consequently, readers often thought nothing of cutting up their comics.
Unfortunately for owners nowadays, missing value stamps are considered a defect that will almost always result in a Green "qualified" label from CGC.  Green label books often sell for less than blue "universal" label books and are generally considered less desirable by many collectors.  The end result of all this is a smaller supply of books that could qualify for a universal label, thus helping drive up the price.
Graded Analysis:  Avengers #129 has enjoyed strong, seemingly inflation-proof growth over the years and is up well over 100% in numerous (universal) grades.
Copper Age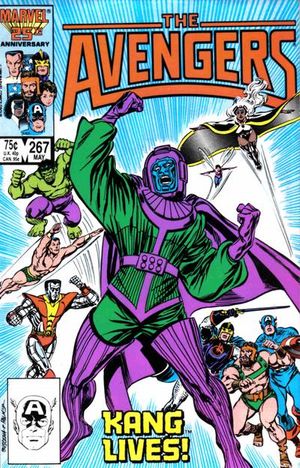 Avengers #269 features the first appearance of the Council of Kangs.  The Council was nominally created to help prevent abuses of the time stream by different Kang variants.  This book definitely has some potential, but potential investors need to be aware of what they are getting into.  When it was first announced that Kang would be joining the MCU, this was one of the first books to skyrocket.  Since that, however, the book has lost most (though not all) of those gains.  This is important to understand because it means that, if you buy this book, you are likely paying a small premium for its well known MCU potential.
Graded Analysis: ~70% of the CGC census for this book was graded at 9.2 or higher, so investors should not go lower than that.  The book is down from its peak, but has still gained appreciable value from where it was even a few years ago.  This book is probably the biggest gamble on the list, so definitely proceed with caution.  There is unquestionably money to be made here, but it is not without real risk.
*Any perceived investment advice is that of the freelance blogger and does not represent advice on behalf of GoCollect.