So much of comic book collecting and investing nowadays is dominated by modern books.  With the endless variants, store exclusives, and first appearances of ultimately insignificant characters, many investors, especially those who prefer older books, often feel ignored and left out of the conversation.  Fortunately, we here at GoCollect are here to help!  Every week, I am going to provide speculation recommendations for silver, bronze, and copper age books for a chosen topic. This week, we are going to talk about a new set of iconic Indies!
Silver Age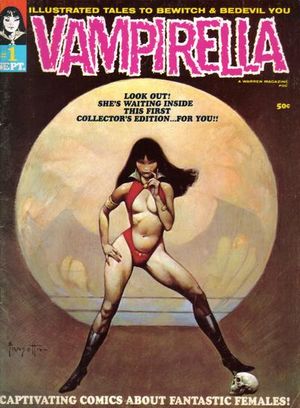 This book features the first appearance of the nominal Vampirella.  While the character was initially created in the model of horror hosts (a la Vampira and, later, Elvira), Vampirella soon evolved into a horror drama character in her own right.  In the decades since the character's creation, Vampirella has been published by numerous different publishers across several different titles.
No matter the publisher, title, or generation, however, she has remained fairly popular and thus endured as one of the most successful indie comics characters ever created.  While the cheesecaky nature of the character is an undeniable part of her appeal, she should not be dismissed as a pinup model.
Several comic book luminaries, including Frank Frazetta, Archie Goodwin, Kurt Busiek, and Mark Millar have all contributed to the ongoing saga of this vampiric vixen, making her a more well-rounded and interesting character than many people realize.
Graded Analysis: With the exception of 9.6s, this book is up by more than 100% (and oftentimes by well over 300%) in every single grade with multiple sales.  If you can get your hands on this book, do not be afraid to pull the trigger.  History is on your side.
Bronze Age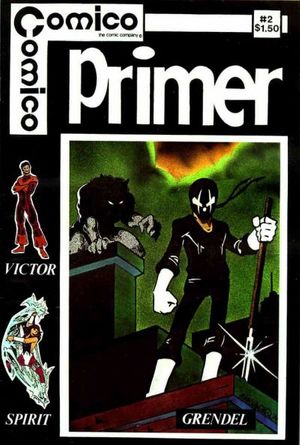 Comico Primer #2 features the first appearance of the assassin known as Grendel.  Since his introduction in 1982, Grendel has enjoyed tremendous popularity, to the point that he was ranked as one of the 100 greatest comic book villains of all time by IGN.
In 2021, Netflix announced that they were developing a series around Grendel, though those plans eventually fell through.  The showrunners are currently shopping the show to other networks.
Graded Analysis: Stick with 7.5s and above.  In those grades, the growth in value has been astronomical and has been able to weather inflationary and other economic concerns remarkably well.  This is a really solid investment that has some interesting potential in the event of a successful adaptation.
Copper Age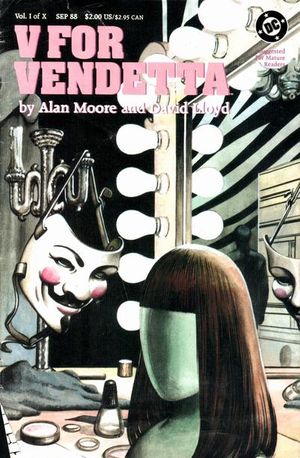 This Alan Moore gem is one of my personal favorites and is generally considered one of the greatest comics of all time (a common refrain for Moore's work).  The main character, V, first appeared in the first issue of the British anthology series Warrior.  That book, however, has significantly fewer sales, a much higher cost, and a far more erratic pricing history, so I am very hesitant to recommend it here and have instead opted for the first book in this popular series.
V for Vendetta tells the story of a fascist future England and the complicated struggle of the titular V and a young woman named Evey as they struggle to bring freedom back to their country.  That is an incredibly surface-level explanation that fails to capture the true complexity and majesty of this series, but it will work for our purposes here.
As the years have gone by, V for Vendetta has only grown in popularity, particularly after the film of the same name was released.  While that film was phenomenal in its own right, it was not particularly faithful to its source material.  As Hollywood studios continue to mine previously existing IP, now may be a great time for investors to buy before a reboot is announced.
Graded Analysis: 9.8s represent nearly half the census and represent the only grade with a consistent upward trajectory.  The sales prices are somewhat erratic, but that simply means investors will have plenty of opportunities to buy low and/or sell high.  If a reboot is announced, lower grades would almost certainly see a bump that could justify purchasing now.
*Any perceived investment advice is that of the freelance blogger and does not represent advice on behalf of GoCollect.