So much of comic book collecting and investing nowadays is dominated by modern books.  With the endless variants, store exclusives, and first appearances of ultimately insignificant characters, many investors, especially those who prefer older books, often feel ignored and left out of the conversation.  Fortunately, we here at GoCollect are here to help!!  Every week, I am going to provide speculation recommendations for silver, bronze, and copper age books for a chosen topic.  This week, we are going to talk about the Master of the Mystic Arts, the Sorcerer Supreme, the one and only Dr. Strange!!!!
Silver Age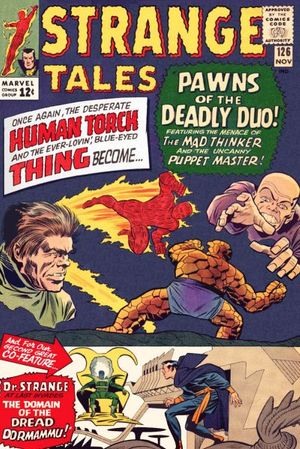 Strange Tales #126 features the first appearances of Clea and Dormammu, two of the most important Dr. Strange characters of all time.  In recent years, Clea has become a much more prominent character for Marvel, including a post-credits scene in Multiverse of Madness and her recent run as the Sorcerer Supreme in the most recent volume of Strange.  Though Clea will soon be losing that title, she is expected to remain a key character in the book.  With newfound attention on multiple fronts, now could be an excellent time to invest in her.
Graded Analysis: This book is up all-time in most grades.  Furthermore, the low supply of available copies significantly decreases the chances of the book losing value.  Those who are interested, however, should be aware that there is a high buy-in cost.
Bronze Age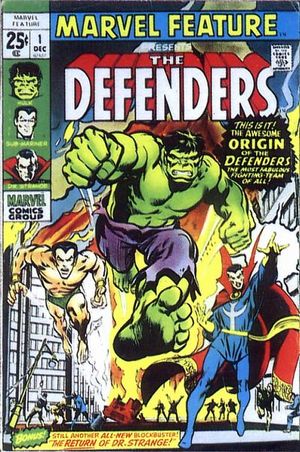 This book features the very first appearance of the Defenders, Marvel's premiere non-team.  There have been a lot of different versions and rosters of the defenders over the years, but a great many of them have featured Dr. Strange, including the original.  The Defenders may have nowhere near the notoriety of the Avengers, but the group has still played a big role in many Marvel stories and certainly has its devoted fans.
Graded Analysis: This book has been a phenomenal investment over the years.  It is up over 100% all time in every grade above 6.0 and has demonstrated remarkable resilience to economic downturns and inflationary concerns.  This is a great pickup.
Copper Age
Dr. Doom / Dr. Strange: Triumph and Torment is one of the most beloved Dr. Strange stories out there.  From the incredible Roger Stern script to the beautiful Mike Mignola artwork, the story is an absolute classic and frequently appears on lists of best Dr. Strange Stories.  The phenomenal reputation of the story has allowed the story to enjoy some phenomenal growth over the years.
Comic book investing and speculation is usually limited to single-issue comics, but it is important to remember that there is also a strong market out there for trades.  Those who are interested in this book need to be aware that there are three different versions out there.
Hardcover
Of the three versions of Triumph and Torment, the hardcover version is probably the most investable.  Unlike the other two versions, it has its own unique cover art and has never been reprinted.  Furthermore, the durability of a hardcover significantly reduces the chances that the book will lose value due to a decline in condition.
Softcover and Trade Paperback
The softcover is the original form that Triumph and Torment was first published in, while the trade is 2013 reprint.  While neither usually sells for quite as much as the hardcover, they also usually has a lower buy-in cost (hardcovers are always more expensive).  As a result, there is still plenty of room for a healthy profit margin.  The cover art for the softcover and the trade paperback is virtually identical.  The easiest way to tell them apart is that the softcover has "Doctor Strange" and "Doctor Doom" written in yellowish letters, while the trade has them written in red.
Note: Marvel has also released a trade titled Dr. Strange Epic Collection: Triumph and Torment.  This trade collects issues #1 – 13 of Dr. Strange: Sorcerer Supreme and the Triumph and Torment story.  Unfortunately, this collection has not sold very well on the secondary market and is thus not a great pickup, at least right now.
Conclusion
That's all for this week folks!  I hope you enjoyed this article about Doctor Strange!  Let me know what you thought and if you have any suggestions for this article or future topics.  Next week, we tackle the Herald of Galactus, The Sentinel of the Spaceways, the one and only Silver Surfer!!
*Any perceived investment advice is that of the freelance blogger and does not represent advice on behalf of GoCollect.