So much of comic book collecting and investing nowadays is dominated by modern books.  With the endless variants, store exclusives, and first appearances of ultimately insignificant characters, many investors, especially those who prefer older books, often feel ignored and left out of the conversation.  Fortunately, we here at GoCollect are here to help!!  Every week, I am going to provide speculation recommendations for silver, bronze, and copper age books for a chosen topic.  This week, we are going to talk about one of the greatest Marvel characters of all time, the one and only Dr. Doom!
Silver Age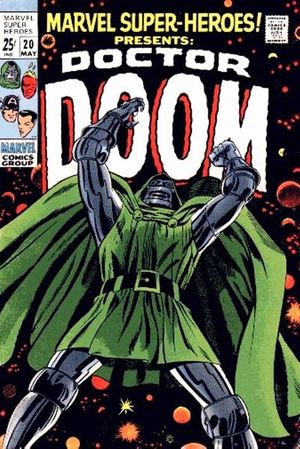 There are two big things this book has going for it.  First off, the cover art by Larry Lieber (Stan Lee's brother) is iconic and captures the essence of Doom incredibly well.  Second, Marvel Super Heroes #20 also contains Dr. Doom's first solo story.  First solo stories are key publication milestones and represent great alternative investments for those priced out of first appearances.
Graded Analysis: There is no debate – this book is a winner.  For copies graded at 6.0 or above (which is about 2/3 of the census), growth rates exceeding 100% are the norm.  And even in grades below that, the growth is still phenomenal.  Marvel Super Heroes #20 is a dependable investment that shows few, if any, signs of going down.
Fun Fact: This book was delightfully homaged in a lego variant for Fantastic Four #13.
Bronze Age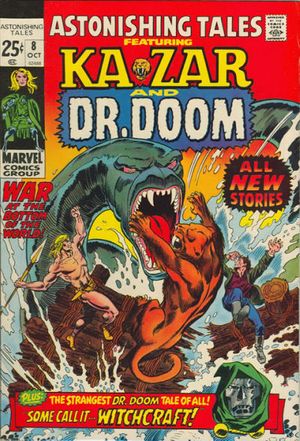 This book contains the very first appearance of Cynthia Von Doom, a sorcerress and mother of Victor Von Doom.  Cynthia has typically been positioned as an element in Victor's journey rather than a legitimate character in her own right and thus has never been given too much depth.  That, however, does not have to be the case.
One need only look at the renewed attention payed towards Agatha Harkness in recent comics following her MCU debut to see how Cynthia could make a similar jump in significance.  Furthermore, her tremendous role in Victor's life helps to elevate the value floor of the book and mitigate some investment risk.
Graded Analysis: With only 93 copies in the census and 25 recorded, Astonishing Tales #8 does not exactly have an overwhelming number of data points to base a conclusion off of.  That being said, the few data points we do have all paint a fairly positive picture.  The book is up all time in most grades that have multiple sales and the low census population lets the book leverage the economic principle of scarcity.  This is definitely a bit more of a longshot than some of the other books here, but there is definitely some potential here as well.
Fun Fact: This book also features the first time the character Barbara Morse (better known as Mockingbird) is identified by name.
Copper Age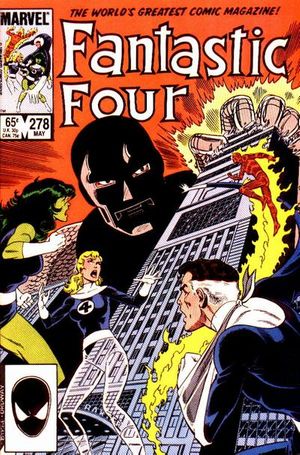 This book contains several major aspects of Dr. Doom's origin, specifically how his face was disfigured and how he obtained his armor.  Origin books can be a bit of mixed bag, but its hard to argue with this comic's sales numbers.
Graded Analysis: ~60% of this book's census is graded at 9.8, so that is definitely the grade to target.  For 9.8s, the FMV is up nearly 500% from where it was in April of 2013!!  For some context, the DOW Jones Industrial Average is only up around 250% over that same period.
Conclusion
That's all for this week folks!  I hope you enjoyed this article about Iron Man!  Let me know what you thought and if you have any suggestions for this article or future topics.  Next week, we tackle another phenomenal villain, the one and only Kang The Conqueror!!!
*Any perceived investment advice is that of the freelance blogger and does not represent advice on behalf of GoCollect.