So much of comic book collecting and investing nowadays is dominated by modern books.  With the endless variants, store exclusives, and first appearances of ultimately insignificant characters, many investors, especially those who prefer older books, often feel ignored and left out of the conversation.  Fortunately, we here at GoCollect are here to help!!  Every week, I am going to provide speculation recommendations for silver, bronze, and copper age books for a chosen topic.  This week, we are going to talk about ol' Hornhead, the Man Without Fear, The Devil of Hell's Kitchen, the one and only Daredevil!!!
Now is a really interesting time to be a Daredevil investor.  On the comic side, the character is enjoying an acclaimed run from writer Chip Zdarsky, who loves to pull from all eras of the character's history.  Over on the MCU side, Charlie Cox's iconic turn as Matthew Murdock has been a hit with fans and has a mammoth 18-episode series in the works.
On numerous fronts, the character is enjoying a level of success and attention rarely accorded him before.  That attention brings with it significant opportunities for smart investors to turn a healthy profit, even on previously static comics.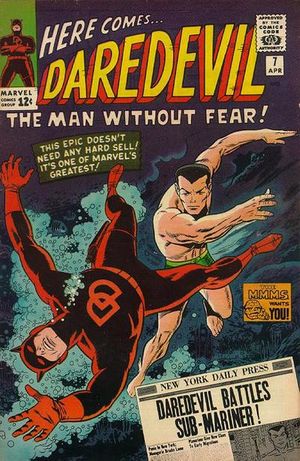 This book features the very first appearance of Daredevil's red costume.  Since the costume arrived so early in the character's history and has utterly dominated subsequent depictions, the book is like a second first appearance.
Graded Analysis: This book has been an absolutely, ludicrously phenomenal investment for owners.  With the curious exceptions of 9.2 and 1.0, the book is significantly up all-time by in every single grade.  In fact, in the majority of cases, the growth rate is near or well over 100%!  And its not like those numbers come from sporadic data.  Grades 3.5 to 8.5 all have over 45 confirmed sales and census populations over $100.
CGC Census Counts: 2253 Total, 1891 Universal, 144 Signature, 81 Restored, 136 Qualified, 1 Conserved
Most Common Universal Grade: 7.0
Highest Sales Count: 7.5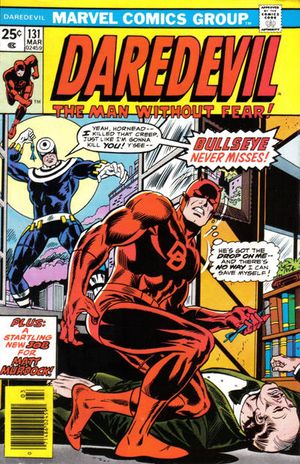 This book features the origin and first appearance of Bullseye, one of Daredevil's greatest and most recurring villains.  Bullseye has been part of some of the biggest Daredevil comics ever and thus his first appearance will always have value.  Throw in the strong possibility he shows up in the 18-episode Daredevil: Born Again series and the result is a great key with huge upside.
Graded Analysis: The book is flat or up all-time in literally every single grade.  Buy with confidence!
CGC Census Counts: 3873 total, 3540 Universal, 253 Signature, 20 Restored, 60 Qualified
Most Common Universal Grade: 8.5
Highest Sales Count: 8.5
This book marks the beginning of the critically acclaimed "Born Again" storyline.  This storyline was previously adapted in the Daredevil TV series and is the title-inspiration for the upcoming Daredevil: Born Again series on Disney+.  That later piece of information has caused interest in the book to spike, leading to a surge in sales.
Graded Analysis: The main reason to invest in this book is not the MCU, but rather its long-term potential.  In the long-run, books containing acclaimed or iconic stories gain value.  So now may not be a great time to buy, but long term this is a book to keep an eye on.
Note: there is also a newsstsand edition of this comic, but the numbers below are only for the direct edition.
CGC Census Counts: 482 total, 43 Signature, 2 Qualified
Most Common Universal Grade: 9.8
Highest Sales Count: 9.8
Conclusion
That's all for this week folks!  I hope you enjoyed this article about Daredevil!  Let me know what you thought and if you have any suggestions for this article or future topics.  Next week, we tackle the master of the mystic arts, the Sorcerer Supreme, the one and only Dr. Strange!
*Any perceived investment advice is that of the freelance blogger and does not represent advice on behalf of GoCollect.