So much of comic book collecting and investing nowadays is dominated by modern books.  With the endless variants, store exclusives, and first appearances of ultimately insignificant characters, many investors, especially those who prefer older books, often feel ignored and left out of the conversation.  Fortunately, we here at GoCollect are here to help!!  Every week, I am going to provide speculation recommendations for silver, copper, and bronze age books for a chosen topic.  This week, we are going to talk about the Wall-Crawling Webslinger, the Amazing Spider-Man!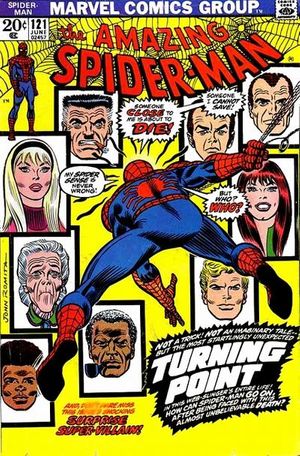 According to comic book scholar Arnold Blumberg, this book marked the very end of the Silver Age.  So I felt it was only fitting to use it as the Silver Age pick.  There are few books that can be considered more iconic in Spider-Man's history than the one where Gwen Stacy died.  The reverberations of this book are still felt to this day and have informed some of Spidey's greatest stories in the decades since.
While prices for CGC 9.8 copies have been trending slightly down in recent years, most other grades have an upward trajectory.  Copies graded by CGC at 8.5 (the most common grade for this book in the census) have risen over 200% since 2005.  Amazing Spider-Man #121 is not only an iconic book for Spider-Man but a great inventment as well.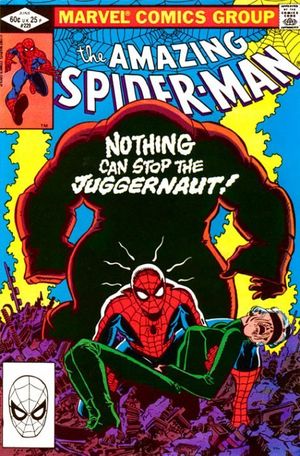 There are a lot of great reasons to love Amazing Spider-Man #229 as an investment.  First and foremost, it marks the beginning of Nothing Can Stop The Juggernaut, one of the most lauded Spider-Man stories ever written.  From the incredible John Romita Jr artwork to the sublime Roger Stern script, this book is phenomenal.  Second, with the X-Men movie rights back with Marvel, this story can actually be told on the big screen!  Obviously, there is no guarantee the story will be adopted, but the potential is definitely there.  And even if the story is never adapted, investors do not really need to worry, and that is because of reason number three.
Prices for this book have been on an upward trajectory in nearly every single grade for a while now.  CGC 9.8 copies had an FMV of $46 in 2010, but currently sit at $290!!  That is a roughly 530% increase in value!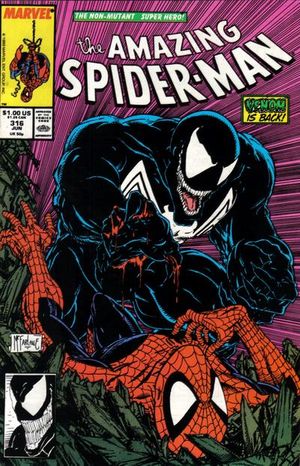 There are few Spider-Man covers more iconic than this Todd McFarlane gem featuring the first cover appearance of Venom.  I am not a huge fan of McFarlane, but there is no question that this often-imitated cover is stunning.  It perfectly captures the dark, ferocious energy Venom brought to the book and the unique threat he posed to Spider-Man.  Furthermore, there are few artists with more die-hard collectors than McFarlane, meaning the book has multiple distinct avenues through which it can generate a return (Venom collectors, Spider-Man collectors, and McFarlane collectors).
Save for a brief spike prompted by the Venom film, prices for this book have been slowly, but steadily rising for a long time now.  At the moment, CGC 9.8 copies have an FMV $750, which represents a 58% annual growth rate since 2007!  For context, the S&P 500 had an 8.53% annual ROI over the same period.
Conclusion
That's all for this week folks!  Let me know what you thought and if you have any suggestions.  Next week, we tackle Earth's Mightiest Heroes, the Avengers!
OTHER BOOKS I CONSIDERED WRITING ABOUT THAT ARE WORTH LOOKING AT: Amazing Spider-Man #365, Spectacular Spider-Man #1, Web of Spider-Man #1, Web of Spider-Man #119, Amazing Spider-Man #301, Marvel Super Heroes Secret Wars #8, Amazing Spider-Man #252, and any of the billion different versions of Spider-Man #1.
Want more Spidey Spec?
*Any perceived investment advice is that of the freelance blogger and does not represent advice on behalf of GoCollect.