So much of comic book collecting and investing nowadays is dominated by modern books.  With the endless variants, store exclusives, and first appearances of ultimately insignificant characters, many investors, especially those who prefer older books, often feel ignored and left out of the conversation.  Fortunately, we here at GoCollect are here to help!!  Every week, I am going to provide speculation recommendations for silver, copper, and bronze age books for a chosen topic.  This week, we are going to talk about the Children of the Atom, the X-Men!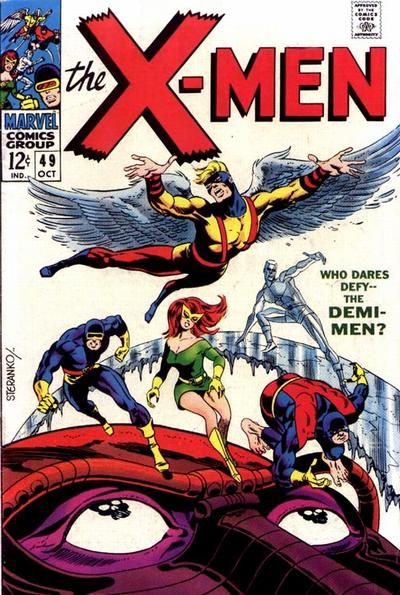 X-Men #49 contains the first appearance of Lorna Dane, a.k.a. Polaris.  Polaris has been incredibly popular with readers for decades, due to her unique appearance, incredible characterization, and deep history with many X-Men.
As Marvel begins to bring mutants into the MCU, investors may want to start looking at great characters like Polaris that never received any live-action movie treatment.  CGC 9.0 and above copies have a starting FMV of $775, with 9.8s going as high as 36k!
Uncanny X-Men #120 and #121 feature the first cameo and full appearance of Alpha Flight, respectively.  Prices for both of these books have been steadily rising over the last several years for a variety of reasons.  Given the team's diverse roster and central role in Wolverine's origin story, an MCU appearance would not be shocking.  Failing a mutant connection, the group also has an extensive history with Captain Marvel due to the group's space focus in recent years.
Between the two books, the market seems to prefer #120.  CGC copies of #120 graded at 9.4 (the most common grade in the census) have a FMV of $350, with 9.8s selling as high as 11.5k!  Meanwhile, CGC copies of #121 graded at 9.6 (most common) have an FMV of $450, with 9.8s selling as high as 3.5k.  The discrepancy largely stems from #121 having significantly higher census counts in higher grades.  There are 1,640 copies of #120 graded 9.0 and above while #121 has 2513.
Copper Age: Excalibur: The Sword Is Drawn
Excalibur: The Sword Is Drawn (also known as Excalibur: Special Edition) marks the first appearance of the eponymous Excalibur team.  This is a really interesting book because there are four different versions of it, all with wildly different values.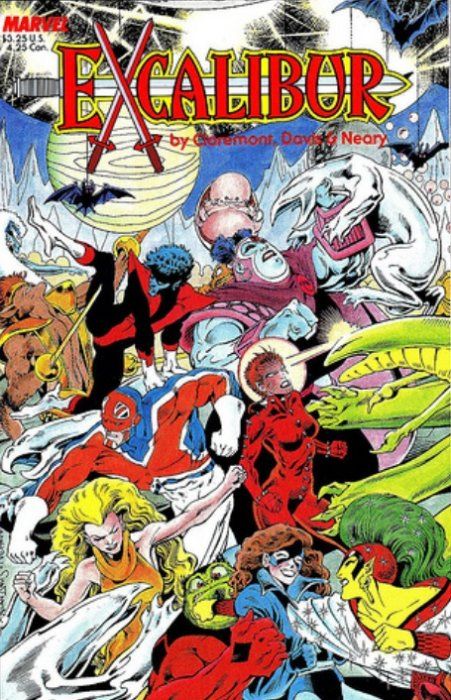 The first print can be identified by the $3.25 cover price and "By Claremont, Davis, & Neary" written in Red below the title.  With a CGC 9.8 FMV of $95, it ranks third in value amongst the four editions.
It has by the far the most copies in the census out of the four editions.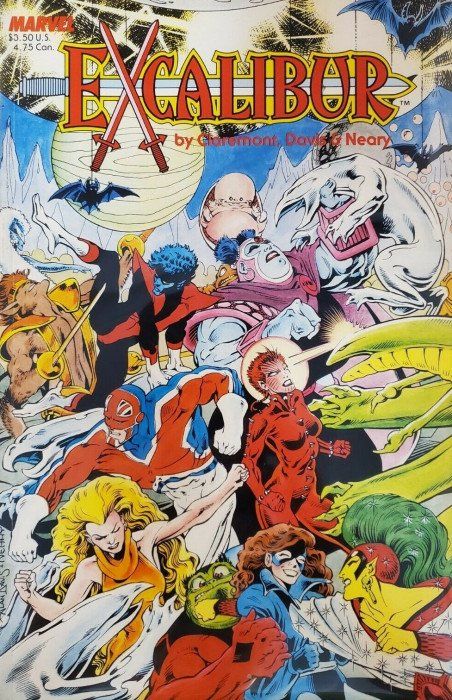 The second print also features the authors' names in red letters but has a cover price of $3.50.  With a CGC 9.8 FMV of $170, it is the second most valuable of the four editions.  It has the third most copies in the census out of the four editions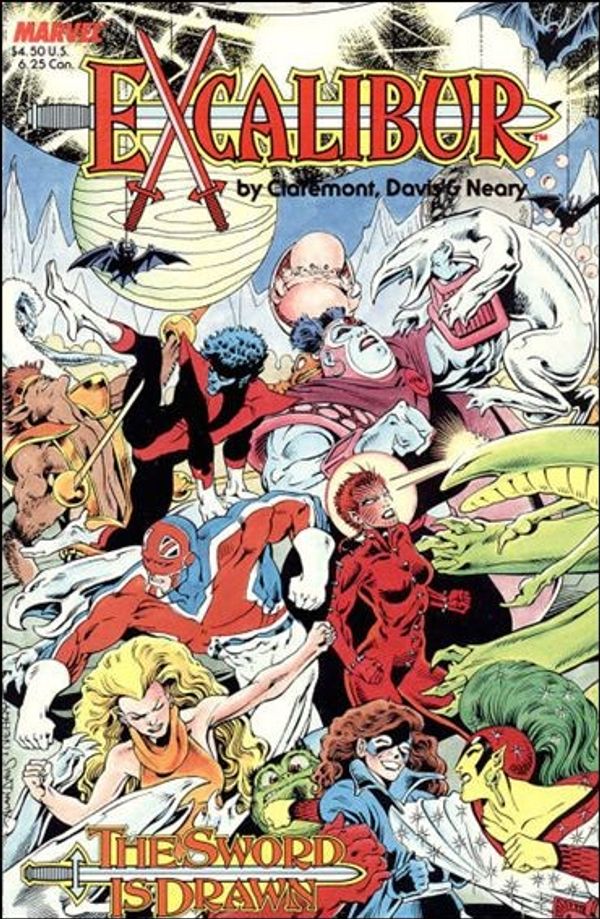 The third print is by far the easiest to distinguish.  Unlike every other version, the authors' names are in black letters, the cover price is $4.50, and the bottom left corner features a large logo with the words "The Sword Is Drawn".
With a CGC 9.8 FMV of $75 and a census count of 13, it has the lowest value and census count among the four editions.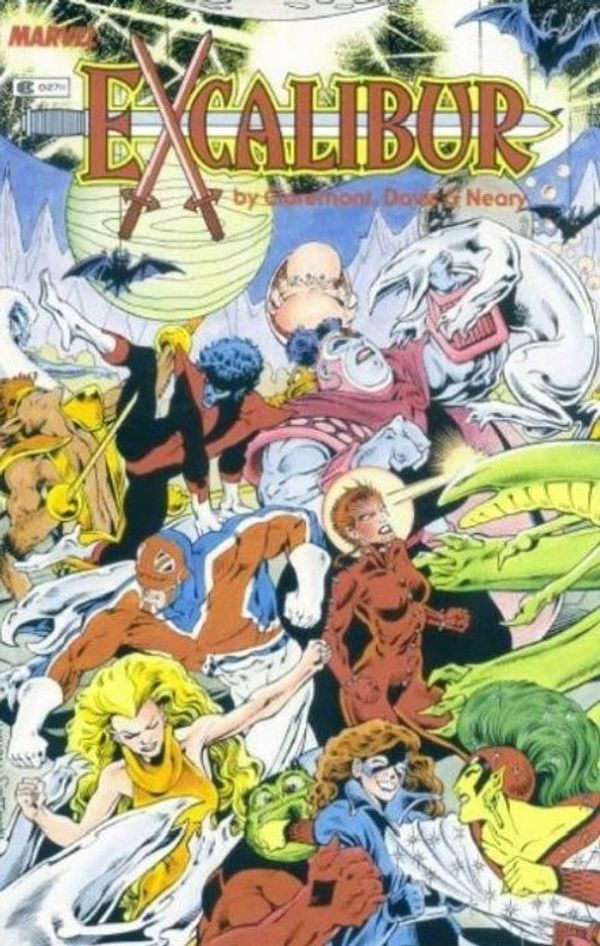 Out of all four editions, the newsstand edition is easily the best book to own.  It is identical to the first edition, except the price is printed on the spine instead of the front cover and in its place is an indicia.  Its CGC 9.8 FMV of $575 puts it ahead of all other editions and its census count is the second highest.
Regardless of the edition, Excalibur: The Sword Is Drawn is a great book to own.  Excalibur is a solid MCU bet and its special place in X-Men history makes the book unlikely to lose value.  Also, it's just a cool book to have in your personal collection.  If you find it for a fair price, buy with confidence.
Conclusion
That's all for this week folks!  Let me know what you thought and if you have any suggestions.  Next week, we tackle my favorite fictional character of all time: Spider-Man!
OTHER BOOKS I CONSIDERED WRITING ABOUT THAT ARE WORTH LOOKING AT: X-MEN: ALPHA, MARVEL GRAPHIC NOVEL #4, X-MEN #50, X-MEN #97, UNCANNY X-MEN #164, UNCANNY X-MEN #221, UNCANNY X-MEN #210 / #211, AVENGERS #53, MARVEL TEAM-UP #4, AND IRON FIST #14. 
Want more X-Men spec?
*Any perceived investment advice is that of th+-e freelance blogger and does not represent advice on behalf of GoCollect.