One of the single biggest drivers of comic book speculation nowadays is the MCU.  From major characters like Spider-Man all the way down to D-listers like Frog Man, the MCU has fundamentally changed the way people look at comic books.  The goal of this article series is to provide investors of all stripes with some well-reasoned speculation opportunities so they can be one step ahead of a constantly shifting marketplace. So for this issue, let's talk about Wolverine!
Low-Cost Options
First meeting of Wolverine and X-23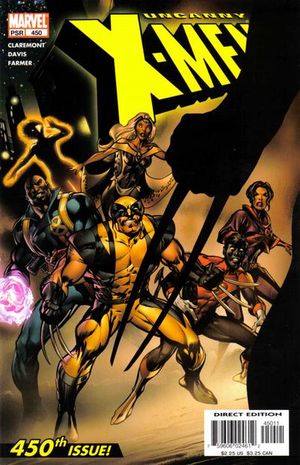 I am a huge believer in books that feature the first meeting of two characters who are important to one another.  The legacy of Logan looms large over X-23's story and the first time that the characters meet should be considered a significant event in both their respective journeys.
Unlike a lot of other first meetup books, this one is completely flying under the radar, so grab it now while it is still cheap.
Start of the Weapon X origin story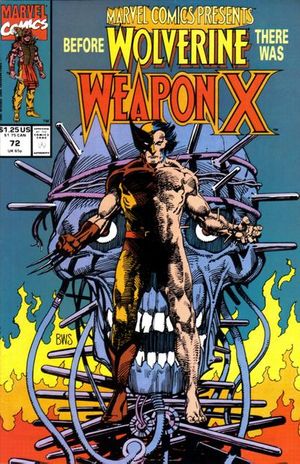 It blows my mind that I am talking about this book in the low-cost section.  Weapon X is a key part of Wolverine's origin and will almost certainly show up in the MCU.  I say that because, with the exception of Spider-Man, every other hero has had an origin story.
There is a slight knock against it since the story has already been told in a previous movie, but it's not like X-Men Origins: Wolverine was a fan favorite.  This is the origin story for one of the most popular Marvel characters of all time and, as such, is a great investment for the MCU.
Medium Cost Options
First Meeting of Deadpool and Wolverine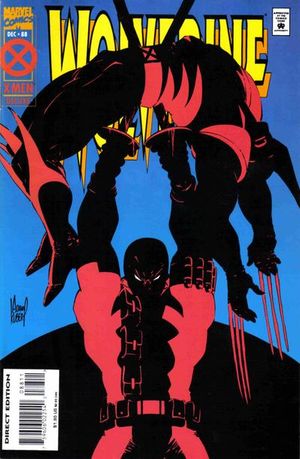 Would it really surprise anybody if Hugh Jackman and/or Wolverine showed up in Deadpool 3?  Given the sheer quantity of jokes Deadpool has about exactly that in the previous two films, I have to imagine most peoples' answers would be no.  If/when that does happen, expect prices on this book to go up.
Variant cover for First Appearance Of Daken, Son of Wolverine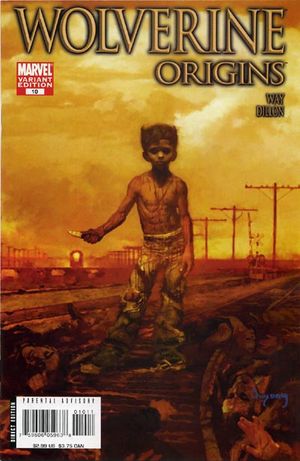 Daken is a character with a lot of potential in both the comics and the MCU.  While prices for the regular cover of this book remain pretty high, the Suydam variant can still be foundpretty cheap.  The payoff is definitely smaller, but for those looking for a less costly investment
High-Cost Options
First Solo Series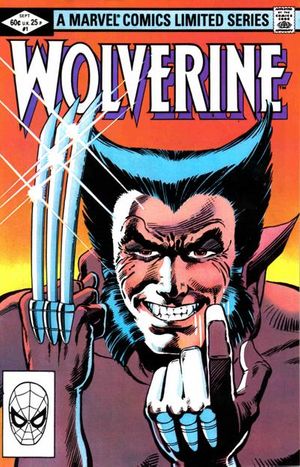 Much like first meeting books, I am a big fan of first solo series books.  They represent major statements by publishers about the ability of a character to support their own narrative and set the stage for future stories.  In both of these regards, Wolverine #1 is an unqualified success.
Since this book came out, no Marvel character has been published more than Wolverine.  Wolverine #1 is a key artifact in Logan's overall comic book history and should be treated as such.  It doesn't hurt that this book was created by Frank Miller and Chris Claremont, two of the most beloved Marvel creators of all time.
Gorgeous variant cover for first appearance of Old Man Logan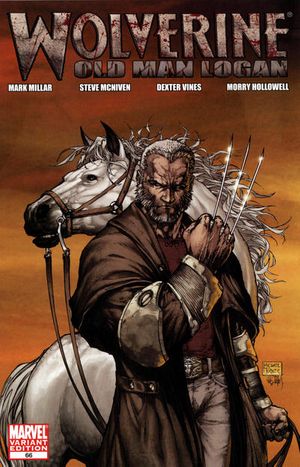 Old Man Logan is generally considered one of the greatest Wolverine stories of all time.  Furthermore, it served as the basis for Logan, generally considered one of the best Marvel movies ever.
It would not surprise me if Kevin Feige decided to bring this beloved incarnation of the character into the MCU.  If that happens, investors should be on the lookout for this amazing, hard-to-find variant.  The art perfectly evokes Wolverine's lonely ronin aesthetic and captures the story's western sensibilities.
Out of Nowhere Pick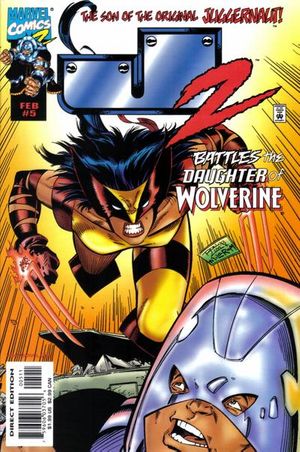 First appearance of Rina, aka Wild Thing
In the phenomenal MC2 universe, Wolverine and Elektra get married and have a child named Rina.  Rina has the ability to manifest psychic claws that can both physically and mentally harm her opponents.  I do not think the character is a particularly likely candidate for adaptation, but half the fun of this section of the article is getting to pick something a little whacky!
Want more MCU spec?
*Any perceived investment advice is that of the freelance blogger and does not represent advice on behalf of GoCollect.