One of the single biggest drivers of comic book speculation nowadays is the MCU.  From major characters like Spider-Man all the way down to D-listers like Frog Man, the MCU has fundamentally changed the way people look at comic books.  The goal of this article series is to provide investors of all stripes with some well-reasoned speculation opportunities so they can be one step ahead of a constantly shifting marketplace. So for this issue, let's talk about books with multiple first appearances of characters we could see in a movie or show someday!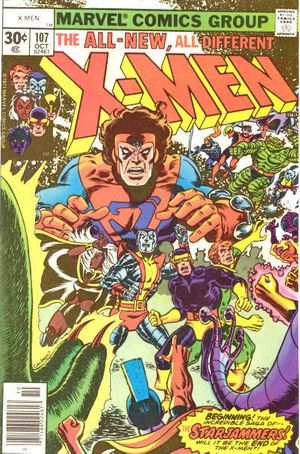 First Appearances: Hepzibah, Raza, The Imperial Guard as a team, Gladiator, Astra, Electron, Fang, Hobgoblin (not the Spider-Man character), Impulse, Magic, Mentor, Nightside, Oracle, Neutron (introduced in this comic as Quasar), Vril-Rokk / The Smasher, Starbolt, Tempest, Titan, Scintilla, and the M'Kraan Crystal.
Why Invest: There is just so much to love here.  First off, the sheer number of first appearances alone is interesting.  Second, many of those characters, including Raza and Gladiator, have become key figures in the X-Men and Marvel Cosmic mythology.  Third, Marvel has made it very clear that they want to expand the cosmic corner of the MCU.  Well, I struggle to think of a better way to do that than introducing the third major alien empire from the comics.  And since the Shi'ar have such a deep history with the X-Men, who are expected to be introduced into the MCU very soon, the chances of the Shi'ar showing up are even greater.  Finally, Bronze Age X-Men books have been consistently strong investments over the years and there is little reason to think that will stop anytime soon.
Graded Analysis: Prices are down, in some cases to 10-year lows, in several grades.  So now would be an excellent time to buy low.
Fun Fact: The Imperial Guard and its members are heavily based on the DC team The Legion of Superheroes.  Dave Cockrum, this artist on this issue, was also a longtime artist on the Legion Of Superheroes series.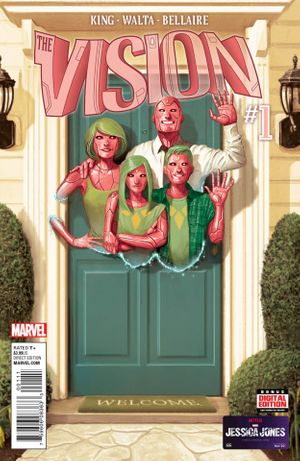 First Appearances: Virginia, Viv, and Vin Vision
Why Invest: Viv Vision is a phenomenal character whom I believe has decades of great comic book stories in front of her.  As for the MCU, conditions are perfect for the MCU to adapt this series and incorporate the characters, especially with the recent news that Vision will receive his own Disney+ series.
Graded Analysis: More than 50% of the census population is graded at 9.8, so investors should really only look for books in that grade.  There have been several very low sales of late, meaning now would be an excellent time to buy low.  I would also recommend checking out this book's three variants.  I am a big fan of the Hip-Hop variant.
Fun Fact: Writer Tom King based several elements of the comic on his own life, including the Vision's home being in Washington D.C.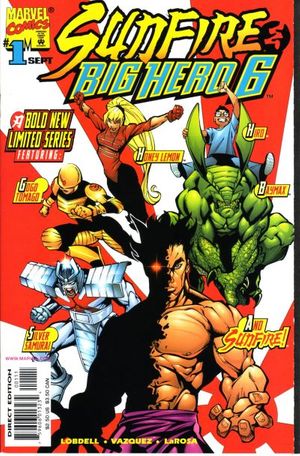 First Appearances: Big Hero 6 as a team, Baymax, GoGo Tomago, Hiro Takachiho, Honey Lemon, and Everwraith
Why Invest: These characters have already proven they can helm a critically and commercially successful film all on their own.  Furthermore, the MCU has recently shown it has no issue bringing previously adapted properties into the fold.
Graded Analysis: This book has an incredibly erratic sales history in nearly every grade.  Those looking to invest need to make sure they are buying at a lower price and be willing to wait for the price they like.
Fun Fact: Originally, Big Hero Six was supposed to make its first appearance in the pages of Alpha Flight #17, but various scheduling delays caused this book to be published first instead.
*Any perceived investment advice is that of the freelance blogger and does not represent advice on behalf of GoCollect.