The Alex Ross Timeless covers are a treat of the Modern Age. This week the Silver Surfer (Ross cover) has achieved the number two rank for recent popular books. In Fantastic Four Antithesis #2, the Silver Surfer "leads the Fantastic Four in a mad race to find the missing Galactus." He is as big as a small moon, so how did they lose Galactus? Well, they need him to deal with his evil twin brother. The mustache-twirling villain is known as Antithesis. He is "the Negative Zone version of Galactus himself!"
The cover for this particular storyline is a great collectible piece. It seems more and more of Alex Ross Timeless covers are great buys. For those that do not know, Alex Ross is the guy that makes superheroes look iconic. For instance, this cover and about thirty plus other covers of superheroes throughout Marvel. These books are picking up popularity and are very collectible. Essentially, they are virgin covers by one of the best cover artists in the business. What are Fantastic Four Antithesis #2 returns YTD? Further, what are some of the other books that should be collected to own 'em all?
Alex Ross Timeless Cover: Fantastic Four #2
This book was published in September of 2020 by Marvel Comics. The creator (writer) was Mark Waid, and the interior art is done by Neal Adams. So another plus of this book is you get two of the most outstanding artists of a generation.  Its cover price was $4.99 at the time.
These covers are simply stupendous, and reason enough to own these books for the iconic look alone. Apparently, there are currently 33 covers of each of the different Marvel superheroes. Recently we found out they are doing number 34. Everyone is scrambling to get #34, which is the Vision. Some of my favorites are She-Hulk, Nightcrawler, and the Hulk! Now some of these books are keys. That is not the only reason to collect but it is something to be aware of.  Another one of my favorites is Captain America, check out the pictures below and pick your favorite…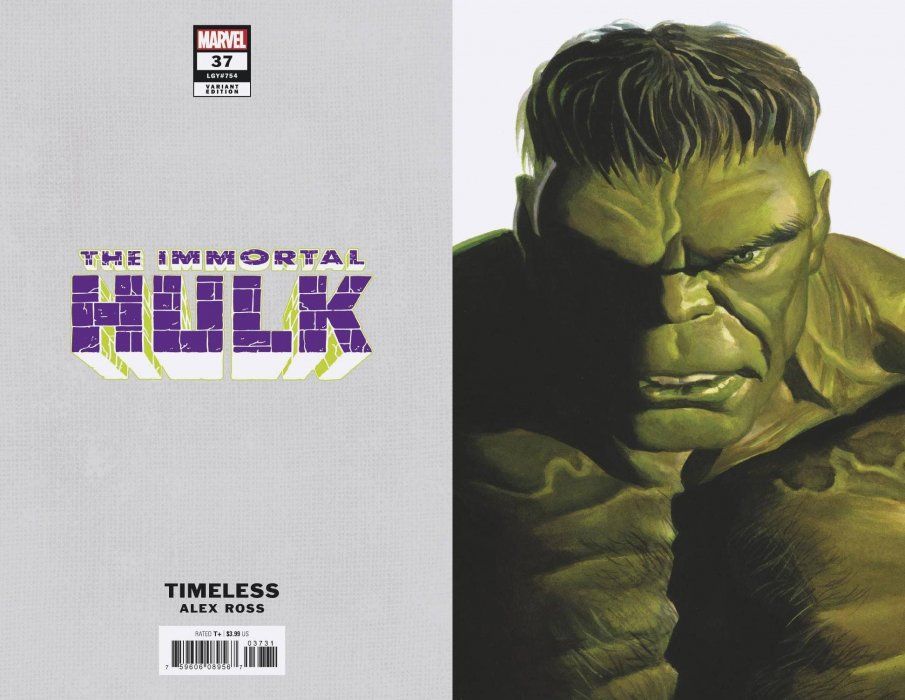 The Surfer is highly sought after and is currently $25 on eBay in raw format. The CGC comic in near mint to mint 9.8 has sold as high as $80.  There is one for sale for $95 currently. These are great numbers early on as these books just came out late last year. My guess is these covers will be coveted going forward.  Let's compare three of them: Alex Ross Timeless Cover: Fantastic Four #2, Immortal She-Hulk #1, and Immortal Hulk #37.
Conclusion
These numbers are solid and interesting as investments go.  Apparently, in grade 9.8 Immortal She-Hulk #1 has a positive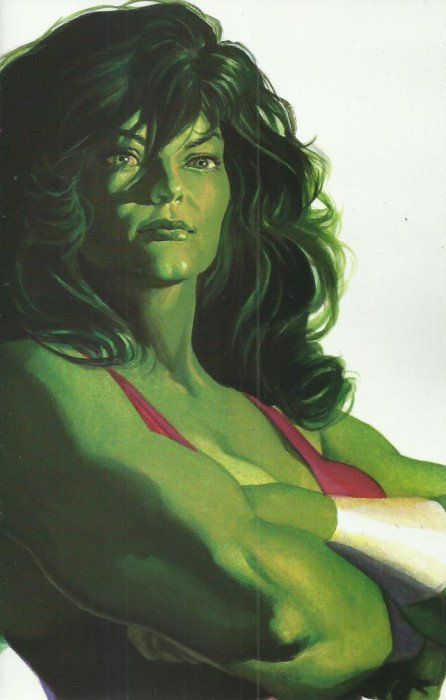 +2.6% return. Unfortunately, our focus book Alex Ross Timeless Cover: Fantastic Four #2 came in third with a negative return. Sifting through the numbers is important and this skew is just that, the skew of a return. Apparently, the price of this book surged in late Jan 2021 to $165 and then fell back to $88 on the next sale. This caused a skew that gave us what would have been a positive return. Three things should be noted that the Surfer book is valued at twice the price of She-Hulk.
In summary, my best pick is Immortal She-Hulk #1. Why? Well, it happens to be the first appearance of the Immortal She-Hulk. Yep, big key as the Immortal title is popular.  In my opinion, all these Alex Ross Timeless covers are collectible, as well as, profitable and good investments. I am not a big fan of recent comics as an investment; but with a classic artist, big key, and price increases these are an above-average bet. Missing out on these "Timeless" books could project you into the Negative Zone of profit.
Check out the concert poster price guide today!