One of the most popular forms of comic book collecting centers around covers and cover artists.  Every so often, an artist is able to find a style that comic book fans just cannot get enough of.  Today, we are going to discuss one such modern master: Todd McFarlane!
First Cover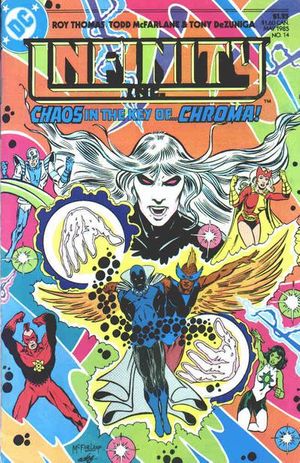 This book features McFarlane's very first professional comic book cover!!  Though, to be honest, its hard to tell.  McFarlane is well known for his heavily detailed, almost sinew-like anatomies and darker colors.  Here, however, he provides a more psychedelic image where the dynamism comes more from the contrast of a varied color palette and simpler shapes than any particularly detailed image.  This demonstrates a versatility and a side of McFarlane's style that I love to see more of.
Graded Analysis: Nearly 70% of graded copies of Infinity Inc #14 are 9.6s or above.  So investors should not venture below that threshold.  If anything, they will want to stick to 9.8s.  9.6s are up all time, but the pricing history is very erratic and frequently dipped deep into the red.  9.8s, meanwhile, have enjoyed a generally upward trajectory.
Prices in that grade have been declining of late, as the book loses some of its covid-fueled gains, but the skid appears to have bottomed out for now.  Over the lifetime of GoCollect's data, 9.8s of Infinity Inc #14 are up over 400%.
Famous Cover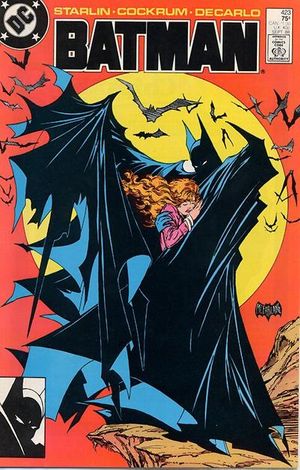 There are a lot of famous Todd McFarlane covers out there, but for whatever reason, I felt really compelled to talk about this one.  Batman #423 is one of the Toddfather's best, having been reprinted numerous times and homaged dozens more.  It is an absolute classic and one of the most desired covers out there.
Graded Analysis: This is a weird one.  Nearly 60% of graded copies of Batman #423 came in at 9.2 or above.  Yet despite being so heavily top-weighted, the book is still fairly investible even outside the NM range.  In fact, the price for the book is up over the lifetime of GoCollect's data in every single grade with multiple sales:
9.8: 1249.45% growth over ~12 years
9.6: 444.309% growth over ~10 years
9.4: 303.827% growth over ~10 years
9.2: 1270.12% growth over ~8 years
9.0: 759.91% growth over ~10 years
8.5: 393% growth over ~10 years
8.0: 493.94% growth over ~9 years
7.5: 483.93% growth over ~8 years
7.0: 28.08% growth over ~2 years
6.5: 130.81% growth over ~4 years
6.0: 507.71% growth over ~6 years
5.5: 214.57% growth over ~3 years
5.0: 33.29% growth over ~ 2 years
I would still recommend sticking to higher grades, as they are more likely to sell in general and sell more quickly, but there is still definitely money to be made in lower grades as well.
Out of Nowhere pick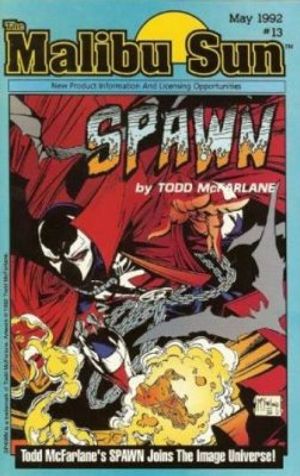 Per Comichron, there are more than 1.25 million copies of the direct market edition of Spawn #1, making it one of the most heavily printed keys out there.  With such a large supply available, price growth has been fairly anemic.  Per GoCollect's data, Spawn #1 has experienced a 161.28% growth in value since 2004.  Over that same period, the S&P 500 experienced almost 50% greater inflation-adjusted growth.
With Spawn #1 itself failing to generate exciting returns, many investors have sought out some rarer alternatives.  One such alternative is Malibu Sun #13, a preview magazine containing some of the earliest published images of Spawn.  It is an interesting artifact in Spawn's publication history and thus a minor key for a great many Todd McFarlane aficionados.
Graded Analysis: With the exception of grade 6.5, Malibu Sun #13 is up over the lifetime of GoCollect's data in every grade with multiple sales.  So it is a fairly good investment no matter the condition.  That being said, investors should be aware that the overwhelming majority of sales are for grades 8.5 and above.  So if you invest in a lower grade, just be prepared to wait a little while longer for a sale.
*Any perceived investment advice is that of the freelance blogger and does not represent advice on behalf of GoCollect.