One of the most popular forms of comic book collecting centers around covers and cover artists.  Every so often, an artist is able to find a style that comic book fans just cannot get enough of.  Today, we are going to discuss one such modern master: Gabriele Dell'Otto!
First (American) Cover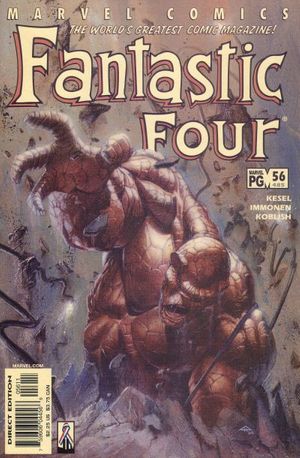 This article was a little tougher to write than the Alex Ross one because so many of Dell'Otto's covers were exclusively printed on foreign versions of comics, most of which have never been graded by CGC.  As a result, the first book mentioned here is not Dell'Otto's first cover ever, but rather his first American one.  It is a gorgeous cover, but not one many seem to know about.
Graded Analysis: The sales data here is actually a bit misleading.  If you look at the images for both sales, you can see they both say "Aug" right above the barcode.  That means that these are actually newsstand editions, which, at the time of publication, were substantially rarer than the direct editions.
Those who are interested in becoming Dell'Otto collectors should keep an eye out.  Those kinds of details are easy to miss and could allow savvy investors to pick up a really rare book for much less than its true value.
Investible Cover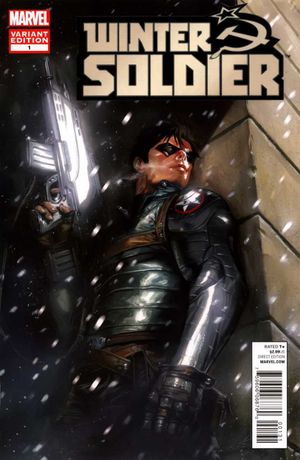 There is a lot to love here.  First off, this book represents the first solo title for the Winter Soldier, making it a key artifact in his publication history.  Second, this specific variant is very rare.  Per Comichron, approximately 51k copies of Captain America: Winter Soldier #1 were printed.
This book was a 1 in 50 ratio variant, meaning stores had to order 50 copies of the non-incentive variants in order to get one copy of this variant.  That means there can be no more than 1020 copies of this variant in existence.  And since very few shops order 50 copies of any book, the actual number that was printed is likely far lower.  Third, the cover is absolutely stunning and, as with most Dell'Otto works, perfectly conveys the vibe and essence of the character.
Graded Analysis:  Nearly 90% of the census is graded at 9.6 or higher, so investors should not go below that.  9.6s are up more than 200% over the lifetime of GoCollect's data.  9.8s are up over 300%.  And best of all, prices have shown remarkable resilience in the face of recessionary and inflationary concerns.
Great Spider-Verse Cover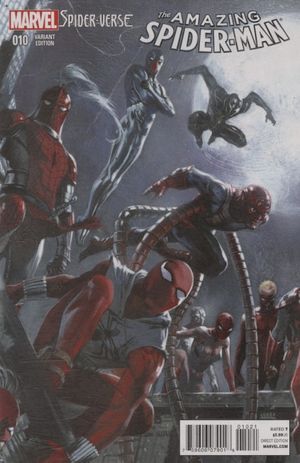 This gorgeous cover is actually part of a connected set of ratio covers for the original Spider-Verse event.  Each of the covers in the set is a good pickup on its own, but this book has something special: the first appearance of Spider-Punk.  Spider-Punk is a fun character who is rumored for a big presence in Across The Spider-Verse.  First appearance plus a beautiful ratio cover from a sought-after artist is generally a winning formula in comic spec.
Graded Analysis: 86.1% of the census is graded at 9.8, so that's where investors need to look.  The book is up over 400% and has surrendered very few of its covid-era gains.  Those numbers could jump even higher if Spider-Punk is a hit with fans.  I know that sounds like a big if, but Spider-Punk is actually a fairly distinct character.  Investors may want to read up on him before the movie hits theaters.
One Of My Favorite Covers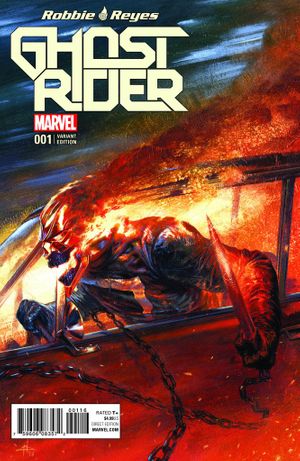 In the course of doing research for this article, I came across this stunning cover and my jaw dropped.  Ask almost any artist and they will tell you that fire is one of the hardest things to draw.  And yet one would never be able to tell based on this image.  Dell'Otto's use of color here is exceptional and perfectly conveys the fire and brimstone vibe one would naturally associate with Ghost Rider.
Graded Analysis:  With modern exclusives, there isn't much of a market for anything, but 9.8s.  In that grade, two initial outliers distort the FMV graph for what is otherwise a steady uptick in value.  Prices on this book can be highly erratic though, so you should only buy if you are okay with waiting a while to make a sale or owning this book permanently.
I would not normally recommend a book like this, but I am just so in love with the cover I felt compelled to mention it.
*Any perceived investment advice is that of the freelance blogger and does not represent advice on behalf of GoCollect.