Mystery boxes/packs in the comic collecting hobby have grown in popularity over the past years.  Their draw is typically the chance to win an expensive book for a fraction of its price.  The following newly released mystery packs contain some of the rarest Spider-man variants by a modern staple artist, Gabriele Dell'Otto!
The Italian artist has quickly become one of the most popular and coveted modern comic artists.  You may know Dell'Otto due to his 1:100 variant cover of Spider-man 667.  This issue initiated the events of Spider-Island, where everyone in Manhattan got spider-powers, and now iconic and main Spider-man artist Humberto Ramos joined the series.  Currently, there are 71 recorded CGC gradings of these, with 26 in the top grade of 9.8 (near mint/mint).
This book is incredibly rare, with an estimated 200 books in circulation.  A 1:100 book is normally quite rare, but at this point in time, Marvel had just started with the incentive program, and stores weren't purchasing issues purely to get the incentive variant like they are today.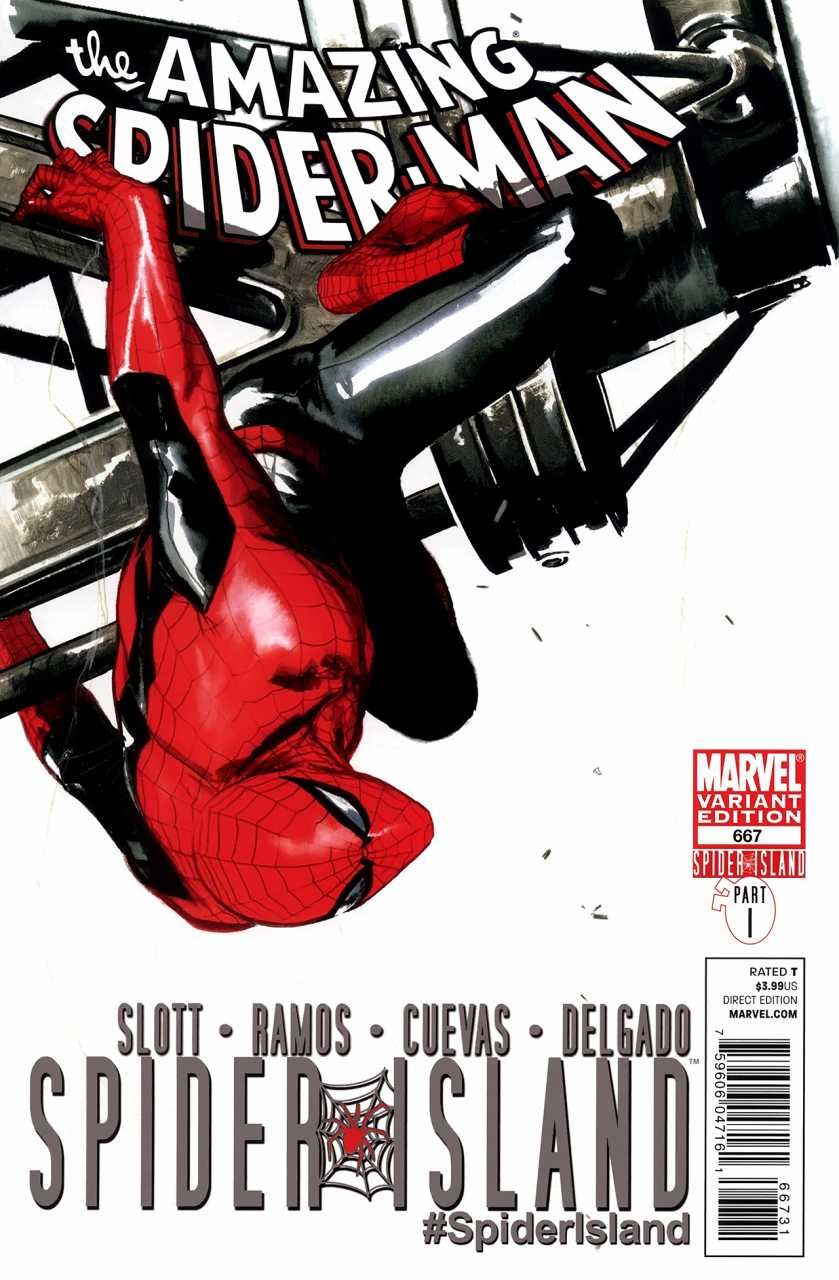 The price for its rarity is quite steep.  In 2019 a raw copy sold for $8,500 while a CGC 9.4 copy sold for $13,300.  In 2020 the price went down with a CGC 9.6 copy selling for $10,800 and a 9.8 went for $15,000.  In 2021 prices shot up, a CGC 9.8 sold for $33,600 at Heritage Auctions becoming the highest price paid to date for a 21st-century comic.
However, back at Heritage in 2022, this book would shatter its own record and sell for $43,200.  Though, with the success of Spider-Man: Across The Spider-Verse, we might see Ultimate Fallout 4 1:25 variant break this record.  Check out my article on Ultimate Fallout 4 variants here.
Bry's Comics
Comic book collector and YouTuber, Bryan Gordon, founded his brick-and-mortar comic book store Bry's Comics in 2022.  A staple of Bry's Comics is his loaded mystery boxes with the grand prizes being revealed by random draw live on his YouTube.  His latest box, which sold-out a two days after release, was limited to 499 with over $75,000 in prizes. Per Bry's Comics website:
Every box guaranteed 2 Slabs:
1 – Amazing Spider-Man #26 Bry's Comics Edition CGC 9.8 (or better) by Gabriel Dell'Otto (480 boxes will include the trade dress version, and 19 lucky winners will receive the virgin edition limited to 20 copies).
2 – A Prize book, one of the 6 grand prizes (one of which is an Amazing Fantasy #15!) or one of 493 additional CGC 9.8s, ranging in value between $40 and $250.  About half of these 493 additional books are valued $100-$250 and about half are valued $40-$100.
The lucky 19 winners will have some of the rarest Dell'Otto Spider-man books ever!  Bry is no stranger to rare comics, check out his 1/1 variant for Edge of Spider-Verse #1.
Panini Comics Italy
Marvel's Italian publisher, Panini Comics, also has a mystery pack with a rare Dell'Otto comic for sale.  They are releasing new variants of the 2022 Miles Morales: Spider-man #1.
With each pack, there is a chance to receive one of the following 4 books:
1 – Regular Cover
2 – Variant by di Federico Veicentini limited to 500 copies (The is same cover as 1:25 American version)
3- Variant by di Mattia de Iulis limited to 50 copies (new art)
4 – Variant by Gabriele Dell'Otto limited ot 1 copy (new art)
*Note* these books are written in Italian.
Conclusion
Has this changed your opinion on mystery boxes/packs and did you pick up one of the above?  If you did, let us know if you were one of the lucky winners down below.  Finally, given the price of Spider-man #667, what do you think these Dell'Otto books will fetch in the aftermarket?
Sidenote – if you've read any of my other articles you know I'm interested in foreign comics.  Another way to get Spider-Man #667 for way less than $40,000 is to get a foreign version.  There is a Mexican version by La Mole limited to 1000 copies, a German virgin and trade dress limited to 200 copies, and the same cover on the Italian issue UOMO RAGNO #582 (fitting being it's by Dell'Otto).
*Any perceived investment advice is that of the freelance blogger and does not represent advice on behalf of GoCollect.