Hello everyone, and welcome to the next installment of Investing On A Budget!  The goal of this article series is to provide investors and speculators with low-cost ways to invest in hot properties within the comic book community.  The focus of this article: Wolverine, the best there is at what he does.
Wolverine is the single most famous Marvel character created since the departure of folks like Joe Simon, Jack Kirby, Stan Lee, and Steve Ditko.  The character's mysterious past, harder edge, and incredibly unique powers made him incredibly popular with readers at a time when comic books were shifting towards darker and more adult-oriented stories.  As more of his history was revealed, it became apparent that there was a tremendous amount of depth to the character that had barely been explored.  This is just one of the many reasons why Wolverine has become Marvel's most published character over the last several decades.
Thanks to the FOX X-Men films, Wolverine became even more of a household name, as Hugh Jackman's take on the character created legions of new fans.  As we approach the formal introduction of mutants into the MCU, there are few characters fans are looking forward to more than him.  With that in mind, lets take a look at how investors and speculators on a budget can cash in on this legendary character and his high-anticipated MCU debut.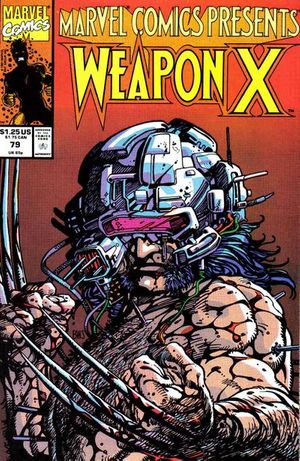 This book marks the first full appearance of Wolverine's Weapon X outfit.  Wolverine has had a lot of different looks over the years, but few have ever been as iconic as this one.  There is something about the combination of technology and Wolverine's natural ferocity that elevates this outfit to far greater significance than it might have had otherwise.
It would not surprise anybody to see this outfit makes its way into the Marvel Cinematic Universe.  If/when that does happen, a lot more attention will be on this book.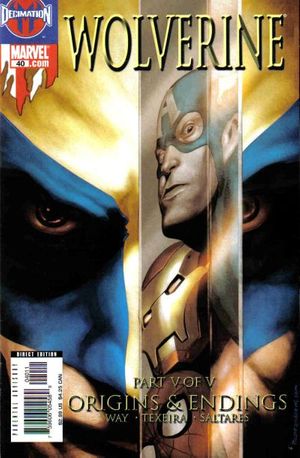 This book marks the first appearance of the Muramasa blade, the legendary blade forged with a piece of Wolverine's very soul.  Since this weapon was introduced in 2006, it has consistently shown up in different Wolverine and X-Men stories, making it a great comics-based investment.
Furthermore, the weapon's singular status as the only sword that can cut Wolverine makes it an incredibly compelling MacGuffin for the MCU.  Either way, you are making money.
This book contains one of the most infamous and iconic Wolverine moments out there: when Magneto ripped the adamantium from his bones.  The imagery is incredibly powerful and I would not be at all surprised to see it adapted in the MCU.  The high print run of the book does significantly lower the book's ceiling, but not every investment needs to make hundreds in order to be worth it.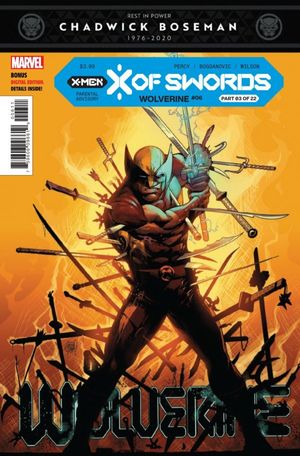 This book marks the first appearance of Solem, a hedonistic mutant from another reality with Adamantium skin.  Benjamin Percy, who has been writing Wolverine for almost 5 years now across multiple series, is CLEARLY setting the stage for future conflicts between Wolverine and Solem.
As such, investors may want to pick up the latter character's first appearance.
For the vast majority of people who cannot afford the first appearance of Wolverine, this Facsimile edition represents an excellent alternative investment.  The book already goes for well over cover price and will almost certainly continue to gain value as copies of the original become harder and harder to come by.
Conclusion
That's all for this week!  For more Wolverine spec, check out my Weekly MCU Spec column, where I look at some of the best Wolverine investments no matter the budget.  See you next time!
Want more Budget Investing spec?
*Any perceived investment advice is that of the freelance blogger and does not represent advice on behalf of GoCollect.