Hello everyone, and welcome to the next installment of Investing On A Budget!  The goal of this article series is to provide investors and speculators with low-cost ways to invest in hot properties within the comic book community.  The focus of this article: The Marvels!!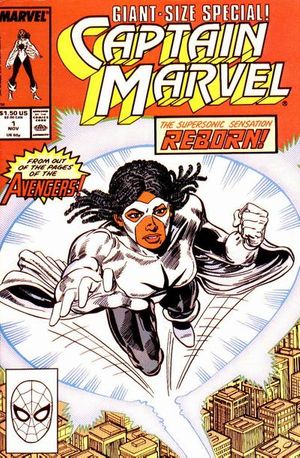 As mentioned in previous articles in this column, first solo titles are great alternative investments to first appearances.  For one thing, they have great SEO (Search "Captain Marvel #1″ on eBay and copies of this book come up before Monica's first appearance in Amazing Spider-Man Annual #16).
Furthermore, they are key moments in a character's publication history, as they represent statements of confidence by publishers that a character can carry their own individual narrative.
Finally, they are #1 issues, which, absent any other considerations, tend to fair better over time than other books.  This book can still be found very cheaply and will inevitably see a rise in interest as marketing for The Marvels ramps up.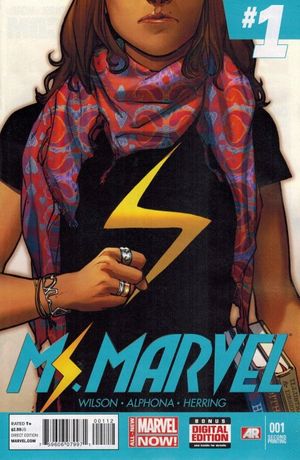 While the folks at Marvel definitely had some level of confidence in Kamala Khan, there were completely unprepared for the initial demand for her books.  As a result, many of the books in her first series have subsequent printings.  Marvel heavily underprinted these books, resulting in some books having as many as 6 additional printings.
These books are very popular with collectors and can often sell for several times the cover price.  Despite this, many shops leave these valuable prints in back issue bins at cover price, making them perfect budget investments.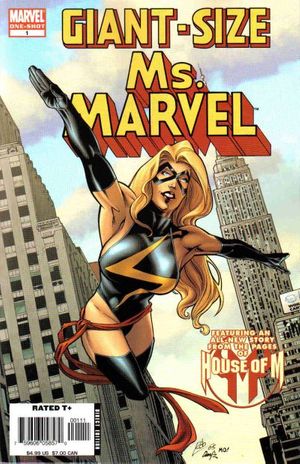 This book contains the very first appearance of Carol's pet cat / flerken Chewie (he goes by Goose in the MCU).  Chewie was a big part of the marketing for Captain Marvel and it is reasonable to assume he will show up again in the sequel.  If that happens, this book will almost certainly see a big bump in value.
Furthermore, there have been a lot of rumors about a Pet Avengers cartoon, which Chewie / Goose would be a prime candidate for.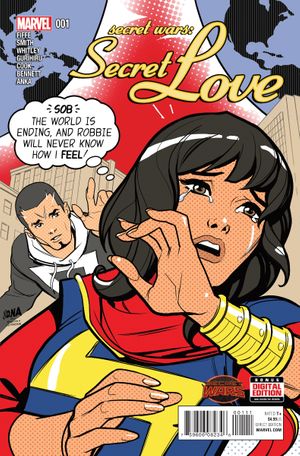 This book made a big splash a few months ago due to its beautiful and unique cover art featuring Kamala.  While the book has cooled since then and is unlikely to reach those same heights, it is still worth taking a look at.
While opinions are divided about the Ms. Marvel show, the overwhelming consensus is that Iman Vellani was perfectly cast in the role.  When she makes her film debut in The Marvels, a whole new group of people will see her for the first time.  With that newfound attention will assuredly come a renewed interest in the character and any books associated with her.
As an added bonus, this book could easily see greater attention as excitement for the Secret Wars film continues to build.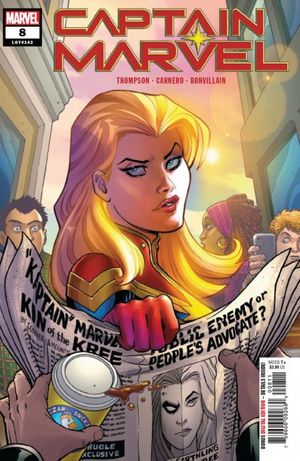 One of the standout new characters from Kelly Thompson's brilliant current run on Captain Marvel has been Star.  Star is a narcissist who gains limited control over reality after fusing with the reality stone.  Given Kelly Thompson's penchant for reusing characters she has created, her rising star at Marvel, and the character's numerous appearances in other stories, it may be time for investors to start taking Star more seriously.
Her first appearance and the secret variant version of it are not expensive right now and have tremendous potential for growth.  Star is unlikely to show up in the MCU, but not every book needs a movie in order to generate a profit.
Conclusion
That's all for this week!  For more Marvels spec, check out my Weekly MCU Spec column, where I look at some of the best Marvels investments no matter the budget.  See you next time!
Want more Investing on a Budget coverage?
*Any perceived investment advice is that of the freelance blogger and does not represent advice on behalf of GoCollect.