How do Todd Mcfarlane covers stack up to the competition? What return trends can you expect from his forgotten covers? Is it time to buy everything McFarlane?Todd McFarlane is a favorite of fans and non-fans alike. He created Image Comics, quite possibly the most popular character of the Modern Age: Venom (along with David Michelinie), and even created arguably the most popular cover Amazing Spider-Man #300. In the long term, is that where the investment dollars should be?
Now before I make this guy sound like "man of mystery and intrigue," essentially the Dos Equis Man in comics, please remember that McFarlane has yet to deliver on his newest Spawn film and it has been years in the making. Got it, amigo?
As a comic book investor and speculator, if you had invested in this guy's biggest books then you would be thanking your lucky stars right now. His Amazing Spider-Man #300 has gone through the roof with values above $4000 grade 9.8, and that is for a Copper Age book!
This brings us to the inevitable question. Are lesser-known Todd McFarlane covers worth collecting?
A run with the Incredible Hulk in the 80s
The Grey Hulk Returns
In the late 1980s, the grey Hulk returns to Marvel greatly reduced in power but able to use Banner's brainpower to fight. This is an interesting tradeoff.  Grey Hulk had several run-ins with The Leader, Hulkbusters, X-Men, and Spider-Man among many others.
This new Grey Hulk is not as powerful as the old Hulk. Though Hulk's strength is greatly reduced, in an attempt to make him scaleable (I suppose,) his intellect and nastiness are intact.  It seems recently, along with everything else, the Grey Hulk covers by McFarlane have gone up in value and desirability.
It may be that anything McFarlane is expensive now, or the Grey Hulk fans are just flexing their muscle. Let's see if we can discern the different Gama Rays at work for this McFarlane cover collectible…
Incredible Hulk #345
This book was published in 1988 and was written by Peter David with art by Todd McFarlane, Jim Sanders, and Chris Ivy. The story has Hulk hunting The Leader and following him to "Middletown," where hijinks ensue.
Todd McFarlane drew the cover. This is far from my favorite of McFarlane's, however that has no bearing on the price. Incredible Hulk #345 has spiked a great deal and is obviously at the top of collectors' must-own lists.
Sales of this book have varied recently, with 9.8s selling on eBay for $1,450 in June 2021 and $1,275 in March 2021. Just a couple months earlier, the book was selling on eBay for just over $400.  Look at the Price Guide for Incredible Hulk #345 to dive deeper into the data.
Incredible Hulk #344
This book was also a Todd McFarlane cover with Peter David writing a fairly interesting  Hulk script. If you haven't read the original Grey Hulk, you should pick it up. It might seem very close to the Immortal Hulk brutality everyone loves today.
Anyways, as an investment, this is also a solid pick. Apparently, most things McFarlane go up.
9.8 sales prices hover slightly above and below $150, with most copies being sold on eBay. Most grades are going up in price, with the exception being the 9.4, which has dropped 23% over the last six sales. Check out the Price Guide for Incredible Hulk #344 to dive deeper into the data.
| | | | | |
| --- | --- | --- | --- | --- |
| Title | Grade | Last Sale | CGC Census | Return -2 Years |
| Incredible Hulk #345 | 9.8 | $1450 | 90 | +180% |
| | | | | |
| Incredible Hulk #344 | 9.6 | $225 (listed price) | 69 | +105% |
| | | | | |
Print Runs
The print runs on these comics are around 300K each. However, the McFarlane magic is just starting to puff up these Grey Hulks.  Considering X-Men #1 during the 90s sold over a million copies, selling only 300K each seems like peanuts.
I don't believe these books are overprinted. They are probably an average print run for a moderately successful Marvel series during this time period.
Millennial Mania
Though the Incredible Hulk #345 far exceeds the Incredible Hulk #344, both are a solid investment in my book. There is an entirely new generation of investors just breaking their teeth on comics and collectibles.  One of the Millennials' top artists from their childhood, yep, Todd McFarlane.
Conclusion
The Grey Hulk series from the 80s is a fun ride, and every Marvel fan should read at least a portion of this series. For collectors of Hulk, this is top-notch storytelling.  For investors, these books have been paying off for quite a while now, yet have not inflated as much as they probably will.
This allows for a good entry point for this popular cover artist.  Though Incredible Hulk is no Spidey, he does have a huge following and will continue to be part of the MCU going forward.  Speculators could probably tie these books in with the upcoming She-Hulk TV series and cash in.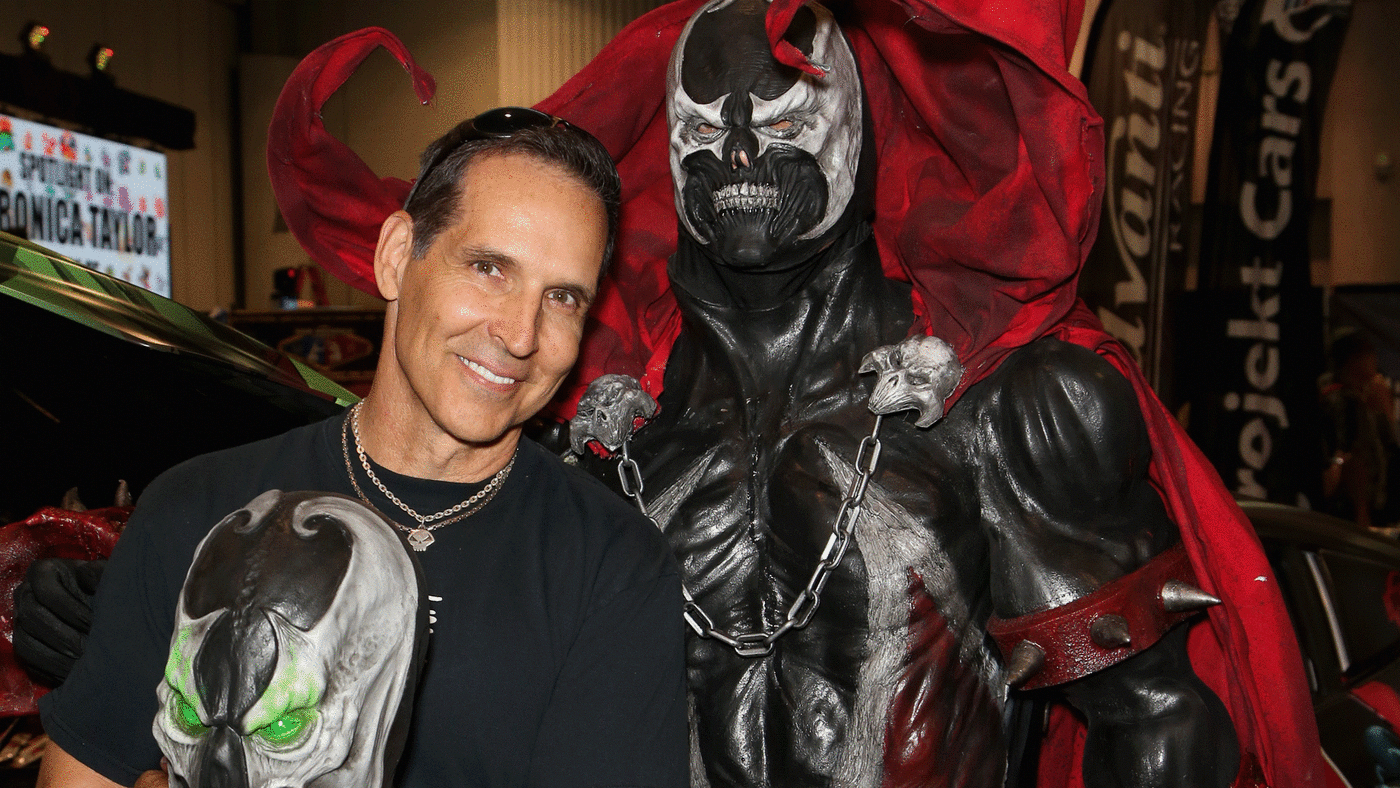 Whether you are a collector, investor or speculator Todd McFarlane's Hulk has returned a positive +180% over the last two years. I believe this is just the beginning of this return trend. Take a Hulk super leap with Todd McFarlane covers and you might land on the pinnacle of profit.
GoCollect is making collecting better each day. Upgrade to Premium for access to
all the goodies!