No matter what kind of investing someone is doing, the end goal is always the same: maximize potential for profit and minimize potential for loss.  When it comes to comics, books with multiple first appearances in many ways represent the pinnacle of this idea.  All it takes is one of the characters hitting it big for that book to see a big bump in value.  With that in mind, let's look at some of the Marvel comics that contain multiple first appearances and why they make such good investments.
Earlier this year, I wrote an article about the top ten Marvel Comics with multiple first appearances to invest in.  The response from the readers was really strong and I decided to make it a recurring article!  I hope you enjoy and feel free to throw out some suggestions for future articles.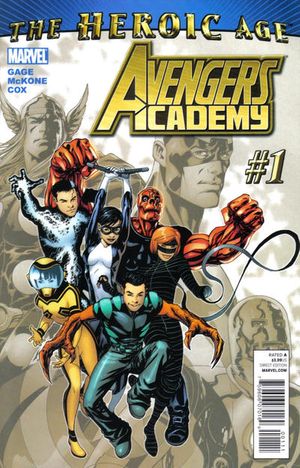 First Appearances: Finesse, Hazmat, Mettle, Striker, and Veil
Reasoning: This book's price is incredibly cyclic.  Every couple of months, a new rumor emerges that causes the value to briefly spike.  Unfortunately, most of these characters seem to have been largely abandoned in the comics.  Consequently, this book is far more dependent on the MCU to drive its value than other books on the list.
The two exceptions to this, however, are Hazmat and Finesse.  Hazmat has become a recurring character in Kelly Thompson's phenomenal run on Captain Marvel.  Given Thompson's strong penchant for reusing characters and her rising star at Marvel, there is a realistic path to non-MCU profitability for the character.
Finesse, meanwhile, has only just begun to be meaningfully explored.  Her recent villainous turn, combined with the revelation that she may be the daughter of Taskmaster, gives her a host of interesting storytelling opportunities for a writer to explore.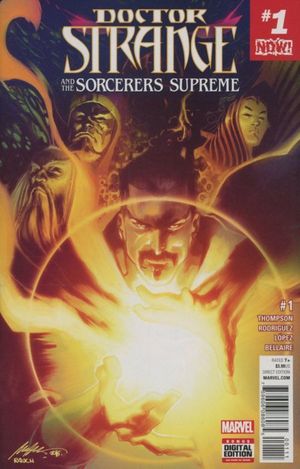 First Appearances: Demon Rider and Nina the Conjuror
Reasoning: This book introduced two dynamic, diverse, visually interesting characters that are absolutely brimming with potential.  Kushala The Demon Rider is an apache woman possessed by the Spirit of Vengeance who eventually obtains the status of Sorcerer Supreme.  Nina The Conjuror is a swashbuckling hero in the vein of Robinson Crusoe who obtained the rank and powers of the Sorcerer Supreme in her own time.
For two characters loaded with so much potential, the low cost of this book is astonishing.  This book is perhaps the ultimate definition of low risk and high potential reward.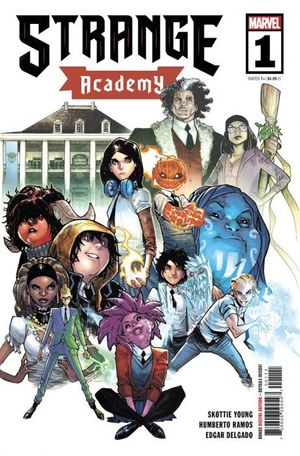 First Appearances: Emily Bright, Doyle Dormammu, Shaylee Moonpeddle, German Aguilar, Zoe Laveau, Alvi and Iric Brorson, Guslaug, Toth, Calvin Morse, Dessy, and Strange Academy as a school
Reasoning: Ever since this book hit the shelves, rumors have abounded that a cartoon or MCU adaptation would soon follow.  While I think that is a bit of wishful thinking, there is no question that this book has a ton of potential.  First of all, the story is phenomenal and has maintained a high level of quality throughout its run.  The Eisner nomination alone is proof of that and it is rarely a bad idea to invest in good, popular storytelling.
Second, the school and its characters have, slowly, but surely, begun to pop up in other books.  Characters showing up outside their original series is a key step to gaining wider recognition and there is every reason to believe this will continue for the Strange Academy characters.  If you see this book for under $100 raw, jump on it immediately.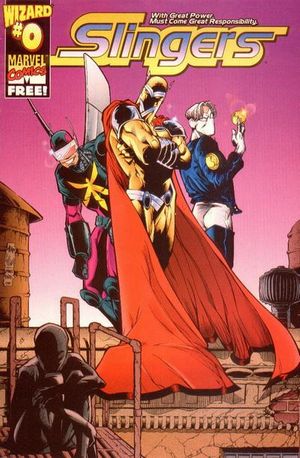 First Appearances: Dusk, Prodigy, Ricochet, Hornet, and the Slingers as a team
Reasoning: During the criminally underrated Identity Crisis storyline, Peter Parker adopted four new superhero identities while Spider-Man was on the run from the police.  After Identity Crisis ended, four teenagers, inspired by Spider-Man, adopted the costumes and identities he created and formed the group known as the Slingers.
Recent issues of Amazing Spider-Man focused heavily on this group and seemed to set up a new line of stories for the group.  Furthermore, there have long been rumors of a Sony-produced film centering around one or more of these heroes.  That potential for expanded interest more than justifies the low buy-in cost required to get this book.
Slingers #0 is certainly not a book to spend a lot of money on, but it has enough potential to warrant consideration.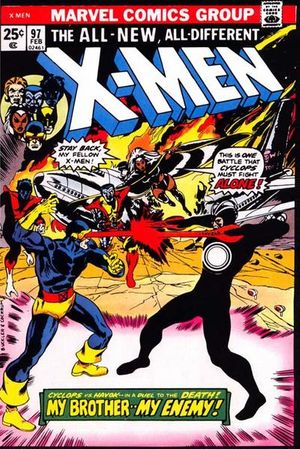 First Appearances: D'Ken Neramini, Lilandra Neramani, and the Shi'ar as a race and empire
Reasoning: While this book is certainly not cheap now, it is still incredibly undervalued.  After the Skrull and Kree, the Shi'ar are the most important and heavily published alien race in the Marvel Universe.  Bringing them into the MCU opens up dozens of incredible X-Men stories for adaptation and massively expands the cosmic corner of the MCU.
Given Marvel's frequently stated intention of telling more cosmic stories and the impending introduction of mutants in the MCU, investors may soon find this already expensive book permanently out of reach.
Buy now before the book goes from wildly expensive to unobtainable for all, but the richest comic book fans out there.
Check out more spec from Jack!
What Marvel comics with multiple first appearances are you hunting for? Let us know in the comments!
*Any perceived investment advice is that of the freelance blogger and does not represent advice on behalf of GoCollect.