No matter what kind of investing someone is doing, the end goal is always the same: maximize potential for profit and minimize potential for loss.  When it comes to comics, books with multiple first appearances in many ways represent the pinnacle of this idea.  All it takes is one of the characters hitting it big for that book to see a big bump in value.  With that in mind, let's look at some of the Marvel comics that contain multiple first appearances and why they make such good investments.
Earlier this year, I wrote an article about the top ten Marvel Comics with multiple first appearances to invest in.  The response from the readers was really strong and I decided to make it a recurring article!  I hope you enjoy and feel free to throw out some suggestions for future articles.
Uncanny X-Men #120 / #121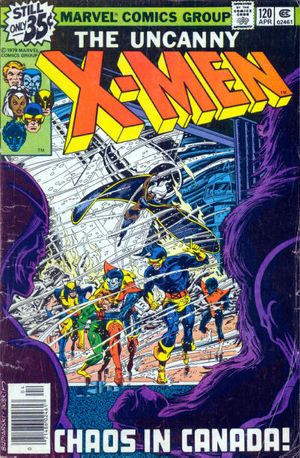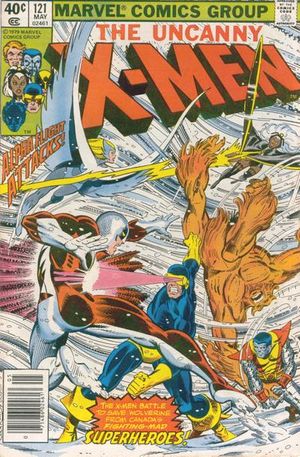 These books contain the first cameo and full appearances, respectively, of Alpha Flight and its members.  I am extremely bullish on these books for several reasons.  First, older books from Claremont's iconic run on the X-Men are foundational to the mutant mythos and unlikely to decline in value.  Second, the diverse and varied nature of the team makes them very appealing for the MCU.  Finally, the team's central role in Wolverine's origin story gives them a lot of appeal for future live-action Wolverine stories.
Between the two books, the market heavily favors #120.  It has a drastically lower census count and commands much higher prices.  Graded copies of #120 have enjoyed an upward trajectory in price for many years now.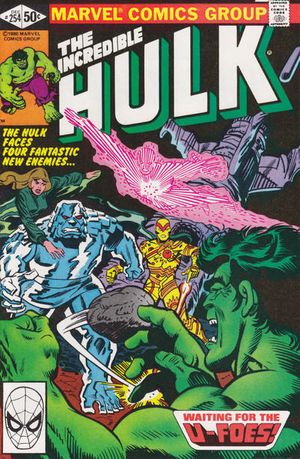 This book contains the first appearance of the U-Foes, a group of gamma-powered villains who frequently battle the Hulk.  The U-Foes are a great example of what I would call "stock villains".  They are probably not going to be the driving force behind a narrative, but they can help flesh it out or provide color.  A great example of this is the recent Beyond arc in Amazing Spider-Man, where Peter Parker was temporarily sidelined after a fight with the U-Foes, which allowed Ben Reilly to briefly take his place.  The plug-and-play nature of the team, combined with the book's low cost, makes this an interesting, low-risk MCU investment.
Copies graded at 9.8 by CGC have enjoyed a 1000% increase in FMV over the last 10 years.  Hard to argue with numbers like that.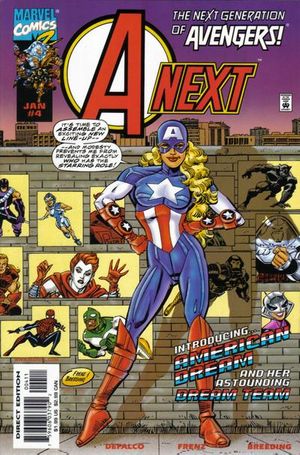 A-Next takes place in the MC2, a possible future where a new generation of heroes has stepped up to help protect the world.  Issue #4 introduces the speedster Bluestreak, weapons expert Freebooter, sorceress Crimson Curse, and their leader, American Dream.  The latter two characters have by far the most speculation potential.  Crimson Curse is the granddaughter of Agatha Harkness and American Dream is the cousin of Sharon Carter.
American Dream has long been a subject of speculation interest as many see her as a female Captain America.  Crimson Curse, meanwhile, has a lot of potential due to Agatha's newfound significance in the MCU.  With multiversal storytelling all the rage and the low cost of this book, the speculation potential is too good to ignore.
With only 43 submissions to CGC, this book has a very low census count.  As a result, two recent sales well below average brought the CGC 9.8 FMV down significantly.  Those books both sold for less than $90, while all previous sales were in the $140 – $330 range.  I bring all of this up in order to contextualize the book's low FMV and show that it is not really indicative of the returns investors could expect.
Uncanny X-Men #210 / #211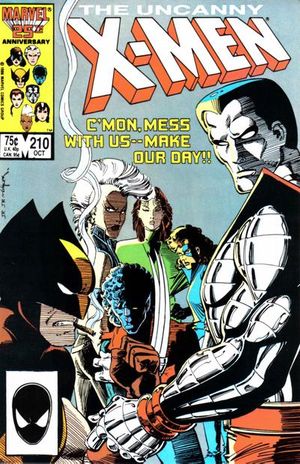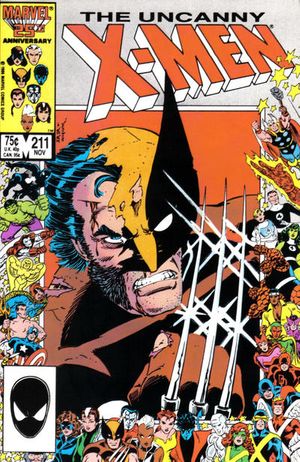 These books contain the first cameo and full appearances of the original Marauders, respectively.  The Marauders are the minions of Mr. Sinister who are sent to exterminate the sewer-dwelling mutant community known as the Morlocks.  The Morlock massacre is an iconic X-Men story that will inevitably be adapted for a film or show at some point.  Additionally, Sinister has been heavily rumored for the MCU, meaning his minions may not be far behind.
The two books have roughly the same FMV of $140, even though #211's census count is more than 3x that of #210's.  #211 has a much clearer claim to the Marauders' first appearance, but its sales history is also significantly more erratic.  As a long-term investment, #210 is probably the better book to own.  Issue #211, meanwhile, is probably a better option for those trying to take advantage of any temporary value spikes caused by the MCU.
Want more Marvel comics with multiple firsts?
*Any perceived investment advice is that of the freelance blogger and does not represent advice on behalf of GoCollect.