As anyone who has written me knows, I will almost always respond in time if the message is polite and professional. I have gathered a long post I had with an antique dealer and his opinion of demographics, antiques, and the market for comics. These were his responses to my article, some of which I have posted below- especially the charts comparing comics and collectibles. Below are his responses. I will add prompting questions to his opinions to create a question-and-answer type format.
"An antique dealer and a comic book speculator walk into a bar…"
This is the important part of being an investor, adapting and maintaining the ability to learn from others, especially my readers.  What are things we can learn from the antique furniture market that apply to comics? What primary things do a seasoned collectibles dealer look at that can help us make collectible investor decisions?
Conversation with an Antique Dealer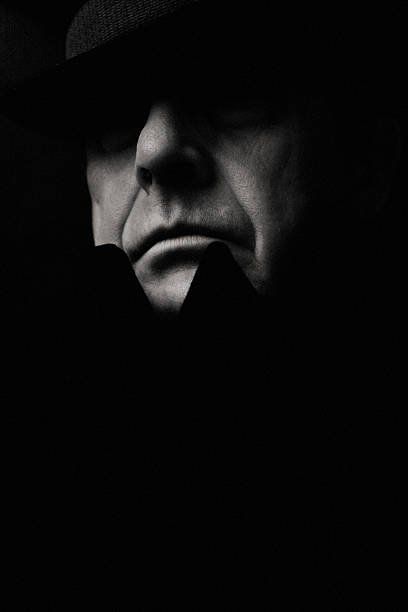 The reader's name is Mr. Lum (40-year veteran antique collector) and I will leave out his first name and middle name for his privacy. Below is a rough summary of our conversation and his opinion of what drives the collectibles market:
Mr. Lum starts with…
"Good write-up as usual Norman but I have a few things I would like to point out and add. "
Question: What is the deal with antique furniture, any future?
"Antique furniture or what we call in the trade, the "brown furniture" has been dead since I started in this business 25 years ago and I highly doubt that it will ever come back even as things in these trades do become popular again."
Question: Is there any area of furniture that is at least doing ok now?
"A big part of that has been the Mid-Century Modern furniture and collectible's boom, which is still going pretty strong but even in the last 10 years that has shifted to Hollywood Regency tastes, 70's to 90's contemporary high end."
Question: What is the demographic shift going on in antique furniture?
"David Rago and several other respected and well-known dealers were talking about this shift within a demographic shift happening 10-15 years ago I shifted my business accordingly back before most did for both of these fields. No one wants grandma's old dusty china hutch and matching buffet or credenza anymore, especially not the younger generations, i.e. Millennials and younger kids."
Question: How are Millennials impacting antiques and collectibles?
"I believe this is going to be the biggest impact on all of the collectible trades here in the next 10-20 years, I mean I know people our ages and even a bit older that have no clue about any of this stuff and they too could care less. Everyone wants brand new junk, and everything I have ever read about Millennials' buying habits, preferences, and lifestyles says 70% of them say they never expect to be able to own a home in their lifetime. Therefore, they are not interested in stuff they have to drag around from rental to rental and have no place to put permanently."
Question: Estate sales are what I think of for antique purchases, how has the younger generation treated these opportunities?
"They also have no interest in anything that is in their minds "old", I see dozens of estate sales every year where the young kids don't know anything about antiques or collectibles, they don't know anything about the value any of it might have and they could care less, when their folks or whoever dies they just want the stuff gone, to the landfill in many cases. This honestly is ignorant on their part because in most cases they could get the best bang for their buck out of inherited items and sell them to buy the house they never think they will be able to buy."
Question: Are there areas of collectibles that are still viable and collectible?
"True antiques and fine art still sell and they always well, fine art is widely considered the best investment you just have to have the big bucks to invest in it. As far as furniture goes a beautiful "Philadelphia game table" by the right maker from the 17th century will still fetch a record price 9 times out of 10, over a million or so."
Question: Are you still dealing with traditional antiques?
"In the end, everything is worth something at one time or another. I do hope people come back to traditional antiques because I still love them, even though I have moved on from dealing with them for the most part for now. I have not been lucky enough to find one of these million-dollar tables or pieces of furniture yet myself. But I have had several dealer friends of mine that have over the years so there's still hope for me to score."
Antique Furniture: A Cautionary Tale
Experts generally define "antiques as items of value that are at least 100 years old and less than 50 percent restored." They often cite the 1930 Smoot-Hawley Tariff Act, which set the "100-year benchmark for antiques in the United States and also established 1830 as the approximate beginning of mass production in the U.S."
Antique appraisers like Mark C. Grove (an accredited antiques appraiser and blogger based in Virginia) states that prices will continue to fall. "We're probably within 10 years of the bottom," Grove said. "This is going to last another 30 years and may never rebound. There is no precedent for this"(The store is one of about 20,000 resale, consignment, thrift, and antique shops in the United States). Those shops generate about "$17 billion in annual sales, according to First Research, a business research firm based in Austin, Texas."  "Who knows? Maybe in another 20 to 30 years, that kind of stuff will come back," Jordan said (antique dealer 20 plus years). "That's if any of it is left because a lot of it going to landfills" (Source: Dayton Daily News by Jim Dillon).
Stats: Compare Comic Collecting to Other Collectibles
Item
Name
Sale Price
 

Returns

* Percentage estimates only!

Comic Books
Action Comics #1
$3.21 Million (eBay) sale per GoCollect.com grade 5.5 $956000
+691.7% (13 year return 5.5 grade)
Coins
Dime-Barber 1894-S
$2 Million (Heritage)
+200,000% (since 1894)
Toys
G.I. Joe 1963
$200,000 (CBS News)
+10,000% (since 1963)
Trading Cards
Ty Cobb Baseball Card
Ty Cobb Baseball Card sold last year $154,000 (Post) also the Honus Wagner 1909 baseball card sold for $3.12 million 2016 prior Wayne Gretzky purchased that card for $451,000
+600% (since 1909)
Antique Furniture
Antique Chest with brass hardware

 

An antique Chest with brass hardware sold for $2500 in 1988 today about $650 loss of 74%.
-74% (last 30 years)
Fine Art
800 best-known painters in the world holding period of 20 years 6.70% on average,. (Source: Journal of Economic Perspectives Fall 1999 Burton and Jacobsen)
$106.5 Million Actual (Picasso's Nude, Green Leaves, and Bust painting) When this canvas last changed hands it sold in 1951 for $19,800
Picasso increased in value +5378% rough estimate.
Conclusion:
Mr. Lum focused on demographics as a theme for understanding antique furniture and its vagaries. I completely agree that demographics play a major role. Comics has, in my opinion, some of the best demographics of collectibles. After all, it appeals to at least three generations of people: Baby Boomers, GenXers, and Millenials. This represents over seventy years of ephemera type collectibles. Nothing comes close to the broad market appeal of comics certainly not antique furniture which is out of style. Mr. Lum talks about a demographic shift that destroys as it builds, we are in the right collectibles and the exact right time.
| | | | | |
| --- | --- | --- | --- | --- |
| Title | Grade | Last Sale | Return 1-Year | Return 2-Years |
| Avengers #28 | 6.5 | $117 | +104% | +110% |
I chose the first appearance of the Collector for this sidebar with another type of collector, the antique dealer. This book is a solid Silver Age purchase with over +100% returns in midgrade, "…look at those choppers!" (Romancing the Stone)
(Mr. Lum is a 40-year comic book, antique collector, and antique dealer for the last 25 years.)
Make your company the star of the show. Advertise with GoCollect.