May is Asian American and Pacific Islander Heritage Month, so what better time than to look at Marvel's first Asian superhero: Shang-Chi?
Shang-Chi and Fu Manchu would debut in Special Marvel Edition #15 in December 1973, and the series would be renamed Master of Kung Fu just two issues later. The character's popularity would fade with the waning of the martial craze in the 80s but made an impressive run, ending on issue #125 in June of 1983.
This Bronze Age key is known by most collectors, especially after the success of the 2021 film Shang-Chi and The Legend of the Ten Rings, but you may not know about its foreign editions. Here's your complete collecting guide – does anyone out there own them all?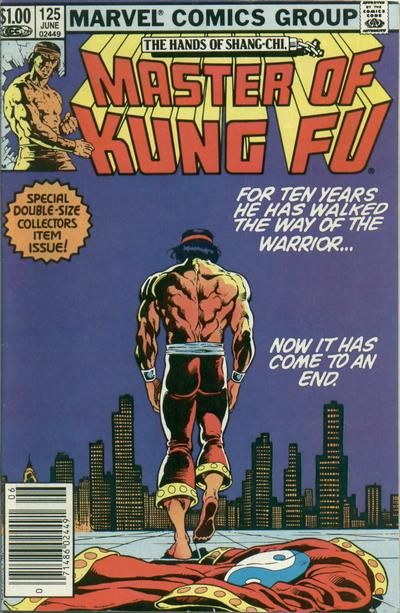 As with most MCU-related keys, Special Marvel Edition #15 boomed with the news of a movie and portrayal by Simu Liu. Now that two years have passed and with the decline of the world economy, this book has started to cool off.
Don believes this book may have over-corrected; check out his article here. However, it has been on the rise, possibly proving Don's assumption correct.
With the first Shang-Chi film well-received by most viewers and a sequel, Shang-Chi and the Wreckage of Time, set to premiere in 2024, Special Marvel Edition #15 seems like a safe investment.  My feeling is that it's also the time to get into the foreign comic market, which has also been steadily growing with foreign-featured auctions by Heritage Auctions and ComicConnect throughout this year.
History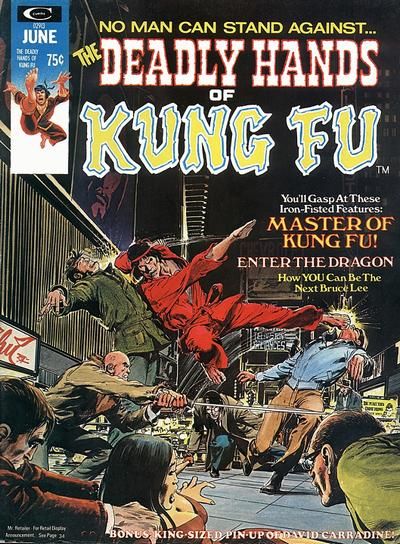 Shang-chi is a paradox; a cult icon and one of the few ethnic superheroes, but also unknown by mainstream audiences – pre-movie, that is.  Besides movie speculation, Shang-Chi and Special Marvel Edition #15 are historically important, being Marvel's first Asian-Superhero.
The character was created by writer Steve Englehart and artist Jim Starlin during the 1970s martial arts craze. Shang-Chi would even appear in the same medium with legends like Bruce Lee, on The Deadly Hands of Kung Fu magazine. In fact, the creators based the idea of Shang-Chi on the television series Kung Fu and pitched it to DC Comics, as DC's parent company, Warner Communications, owned the rights to the series.
After being turned down, they pitched it to Marvel Comics who accepted, with the caveat that Shang-Chi be half-white and they include Sax Rohmer's Dr. Fu Manchu, a character whom Marvel had recently acquired the rights to. Many of the supporting cast were also taken from Rohmer's 1913 Dr. Fu-Manchu series.
The Mystery of Dr Fu-Machu (1913), first book in the Fu Manchu Series
Rohmer's depiction of Dr. Fu-Machu was a racist stereotypical depiction of a Chinese villain. In fact, Rohmer's character is where we get the term "Fu-Manchu mustache" as it is modeled after Fu-Manchu's appearance. The character and story embodied the ideas of yellow peril; Fu-Manchu was trying to bring evils from the East and destroy the West. This is why modern iterations of Fu Manchu in the Shang-Chi series often vaguely referred to him and then completely retconned the character to be named Han and then Zheng Zu.
Another racist element along with the whole martial arts craze is that the martial arts themselves get swapped, mixed, and are often listed as synonymous with each other. This is especially apparent with foreign comics, though they have some leeway given issues with translation. Take this Mexican Shang-Chi book for example, Judo (Japanese), Karate (Japanese), and Kung-fu (Chinese).
True first
If we're going by my previous definition in Completionist Collecting Guide: Ultimate Fallout 4, then the Fu Manchu's true first is in Rohmer's short story The Zayat Kiss (1912), but his and Shang-Chi's first comic appearance would be in the advertisement in Doc Savage #8 (1974).
American Editions
1) Special Marvel Edition #15 (1973) and 2) Mark Jewellers variant
.
Sweden
1) Mästaren på Karate #2 (1974,) published by Red Clown and 2) Mästaren på Karate #2 (1993) published by Oscar Caesar AB
In Sweden, the issues were printed in reverse order, #16 first and #15 second.  Because issue 16 was the first issue of the run, it was more expensive in Sweden until recently due to the original significance of issue 15.
Brazil
1) Mester do Kung Fu #1 (1975) published by Bloch and 2) Heróis da TV volume 2 #3 (1979) published by Abril
Both these books are smaller digest size.
Canada
1) Les Mains de Shang-Chi, Maître de Kung Fu #1 (1974) published by Éditions Héritage
This book and cover is also contained within Jumbo ComicOrama #105, a collection of comics also published by Éditions Héritage.
United Kingdom: England
1) The Avengers Starring Shang-Chi Master of Kung Fu #29 (1974) published by Marvel Comics International
Here's why foreigns get tricky and people define complete sets (covers / interior stories) differently.  Whereas the Swedish comics merely reversed the original order of the first and second issues, the first time Shang-Chi appeared in the UK would be with a completely new cover in The Avengers Starring Shang-Chi Master of Kung Fu #28.  However, if you're after the original issue 15 cover you'll have to get the next issue!
Avengers Starring Shang-Chi Master of Kung Fu #28
Greece
1) Μάστερ Κούνγκ Φου #2 (1976) published by Kabanas Hellas
The red letters above the title translates as "The Path Of The Ninjas."
Italy
1) Shang-Chi Maestro del Kung Fu #1 (1975) published by Corno
The Italian edition also contains an article about martial arts, Shang-Chi sticker, and poster.
Mexico
Kung Fu #1 (1974) published by MACC Division Historietas
Netherlands
1) Meester Der Kung Fu #1 (1975) published by Classics Lektuur B.V.
front and back cover
Related Covers
USA
Shang-Chi: Master of Kung Fu Omnibus 

#1 (2016), 2)

Master of Kung Fu Epic Collection 
#1 – Weapon of the Soul
(2018), and 3) Shang Chi #1 Derrick Chew (2020) limited to 1000 copies.
Noticeably, a dragon replaces the racist Fu Manchu, aligned with its movie remake.  Gene Luen Yang, author of the new Shang-Chi series, was instrumental in modernizing the character.  He also played a big role in the movie and actually connected Shang-Chi to his Chinese roots.  Those who watched or read the series may have noticed the references to Chinese mythology.
In reference to the titular character, Yang says that "Shang-Chi himself doesn't totally fit the Marvel mold" and that the early Shang-Chi comics "weren't structured in a way where you're meant to identify with" (Schilling, 2021). The current creative team behind that latest Shang-Chi comic series connected with their own cultural heritage to make the character more relatable. The current team all come of Chinese descent: writer Gene Luen Yang, artists Dike Ruan and Phillip Tam, and editor Darren Shan. For example, the creative team used the idea of five elements: fire, earth, metal, water, and wood, from traditional Chinese medicine.
Shang-Chi's family runs the Five Weapons Society organization, and the five weapons correlate with the five traditional elements. At the same time, Yang states that "we wanted them to make [Shang-Chi] more of a character that we could all relate to regardless of our readers' cultural background. We wanted them to be able to relate to Shang-Chi" (Schilling, 2021).
Coleção Histórica Marvel: Mestre do Kung Fu (2018) published by Panini Brazil
Volumes 1 to 4 (pictured above) out of the 12 volumes have the back cover of Special Marvel Edition #15.  The volumes also came in a box with the Special Marvel Edition artwork.
Conclusion
I'm happy to say that I've actually completed this set; here's a picture below!  Happy hunting and if there are any editions I missed or interesting facts about a specific edition, let me know in the comments!
*Any perceived investment advice is that of the freelance blogger and does not represent advice on behalf of GoCollect.