One of the most fun aspects of the comic book hobby is collecting!  From writers to characters to covers, there is no shortage of collections that people can pursue.  Today, we are going to shine the spotlight on a particular kind of collecting: The Marvel 25th Anniversary Covers!
Introduction
Long ago, before variants were really a thing and anniversaries were celebrated sparingly, Marvel wanted to do something big to mark the 25-year anniversary of the publication of Fantastic Four #1.  To that end, all of the ongoing comics published in November of that year (1986) had a cover featuring a headshot of a character from the comic with a border around it composed of many of Marvel's biggest characters.
Over the years, many collectors have made it a goal to collect all 30 comics with the special anniversary cover.  Presented below is each of those comics, along with a small analysis of that book as an investment.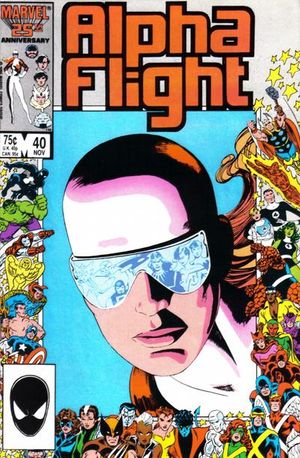 Notes: Features the marriage of Namor and Marrina
More than 50% of the census is 9.8s and the value seems to keep going lower.  Not a good investment.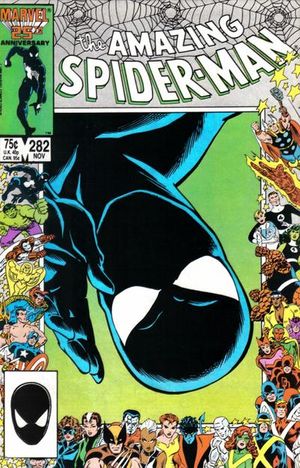 65.2% are 9.6s and above, so do not go lower.  The pricing on this book is highly erratic but has a clear upward trend line.  Buy at the right time and you have a long-term dependable investment.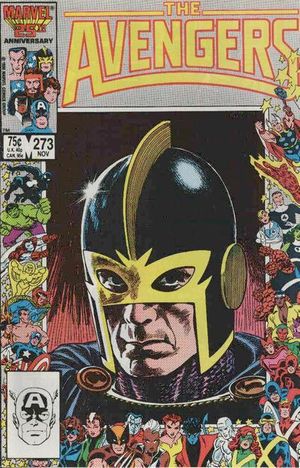 Notes: This is part of the absolutely incredible Avengers Under Siege storyline
Graded Analysis: This book seemed to get a big boost from The Black Knight and The Eternals, but has cratered since and come back down to earth.  If Harrington's Black Knight becomes a popular character in future MCU installments, maybe this book picks back up, but I would not put money on it.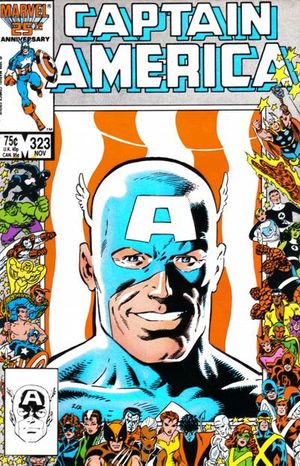 Notes: First appearance of John Walker as Super Patriot, Lemar Hoskins, Left Winger, and Right Winger.
Personally, I am not a huge fan of this book as an investment.  Outside of a covid-era bump, the growth has been pretty anemic and underwhelming.  The value could rise if John Walker makes a big impression in Captain America: New World Order, but that movie already seems filled to the brim with other characters.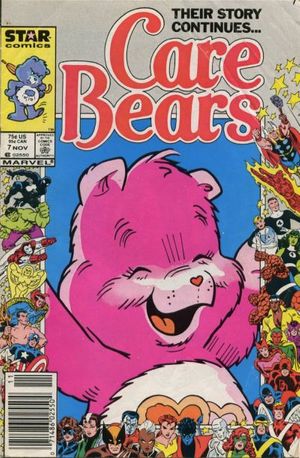 If you see this book, buy it!  The growth has been phenomenal in every grade with multiple sales, which is likely due to the very low census count.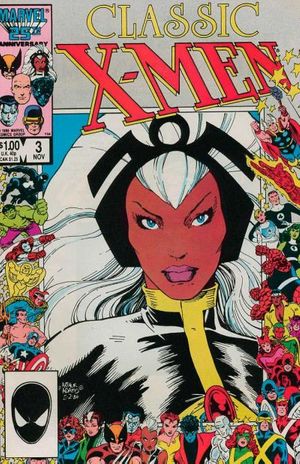 Sales are too infrequent and offer too little upside for this book to represent a worthwhile investment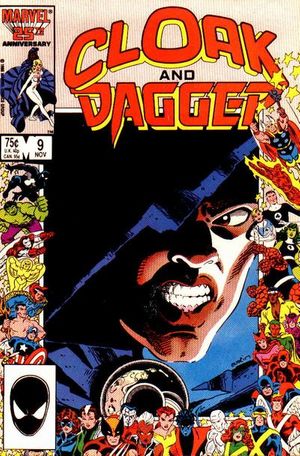 More than 50% of the census is 9.8s.  Growth in all grades has been slow, but appreciable.  Dearth of sales suggests that would be sellers may need to wait a long time to see any money come back in.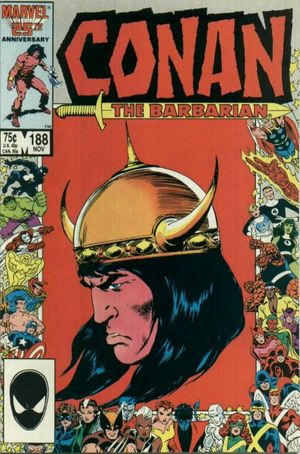 Not a good book to invest in.  Prices only went up during covid and all of those gains have since evaporated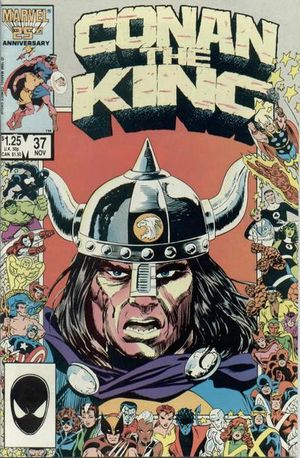 58.3% of CGC-graded copies came in as 9.8s, so that is definitely the grade to invest in.  This book was a steady performer prior to covid, but saw explosive growth during the pandemic era.
As of right now, it seems like the book has been able to maintain those price levels, but it should be noted that there is not a lot of data available.  Only 24 copies have ever been graded by CGC, so it is not the easiest book to find.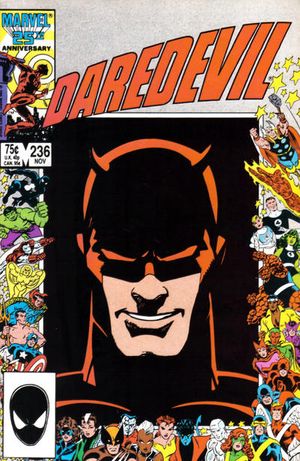 Prices on this book have basically been flat in every grade over the life of GoCollect's data.  This is not an investible book.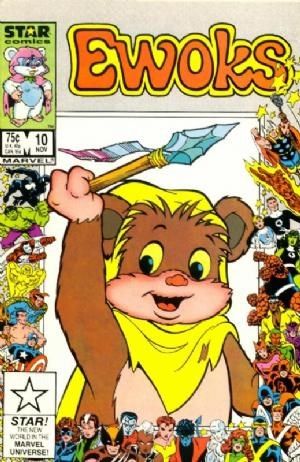 Prices for this book in nearly every grade are absolutely all over the place.  That means there is solid potential to buy low and sell high, but it is not without significant risk.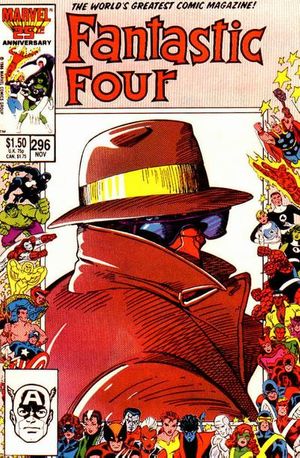 Pricing is trending very negatively in most grades and has been for a while.  Steer clear.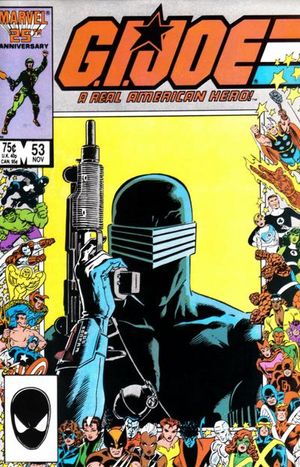 G.I. Joe #53 has managed to hold onto its covid-era gains in multiple grades surprisingly well.  Furthermore, the book is a prime breakout candidate if/when the numerous reported live-action G.I. Joe projects come to fruition.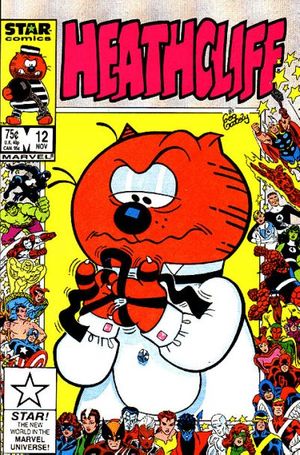 There is too little data available to make a recommendation for or against this comic.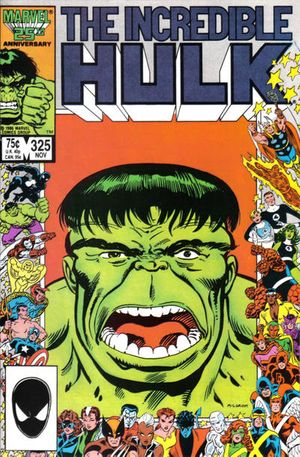 Note: First appearance of Rick Jones as the Hulk
9.8s have enjoyed solid growth in recent years, so that is definitely the grade for investors to target.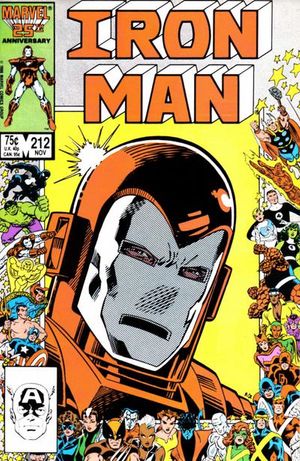 Prices frequently fluctuate and the margins are not enticing.  There are far better investments out there than Iron Man #212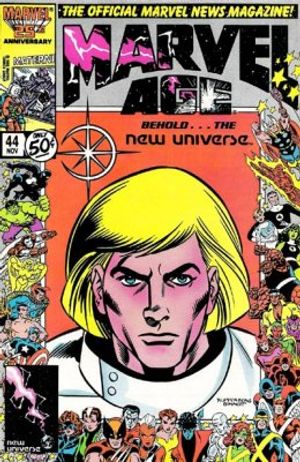 There are frequent 6-month gaps between individual sales and the growth has not been particularly exciting.  The only real hope for this book, in my opinion, is if there is a resurgence of interest in Marvel's defunct New Universe.
I would not advise betting on that.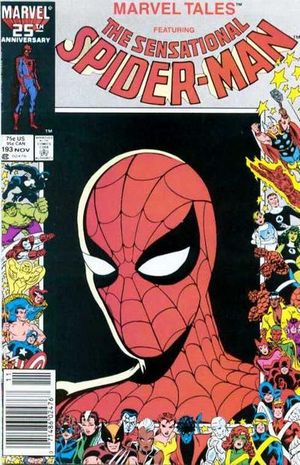 Prices for this book have been fairly flat for a while now.  This is not where I would put my investment dollars.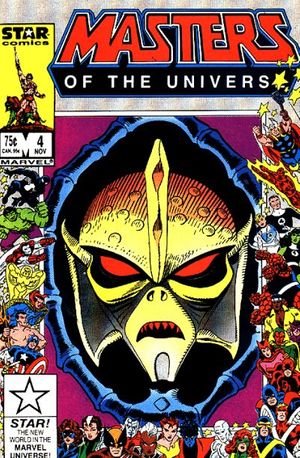 There is no consistent year-over-year growth for Masters of the Universe #4 in any grade.  That means the only way to profit from this book is to buy at the right (very low) price and have an incredible level of patience until the right buyer comes along.   My advice would be to steer clear of this book as an investment.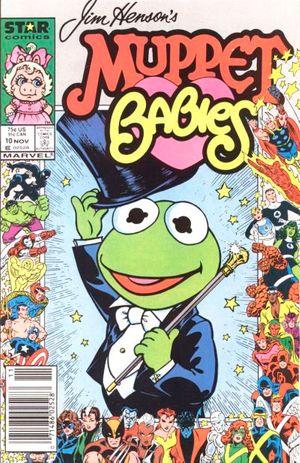 There are very few copies of this book in the census and even fewer sales.  What few sales there are, however, do not paint a clear picture.  As of this writing, 9.6s have a lower FMV than 9.2s and 9.0s and an equal FMV to 8.5s.  Do with that data what you will, because I do not feel anywhere near confident enough to provide a recommendation one way or the other.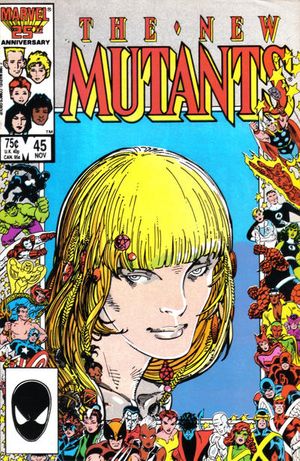 9.6s and 9.8s have enjoyed really robust, consistent growth for several years.  This is a great steady investment that seems to fly under a lot of radars.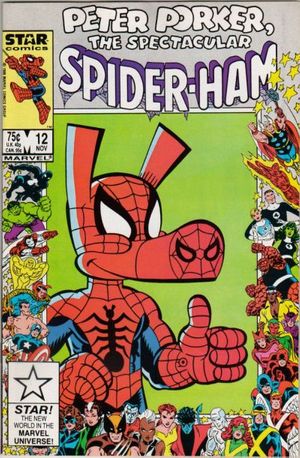 Notes: First appearance of Galactypus and Kingpig
Prices for this book are absolutely all over the place.  The downside of this is that there is an appreciable level of risk of buying at a high.  The upside, however, is that there will be plenty of opportunities for disciplined buyers to buy low and sell high.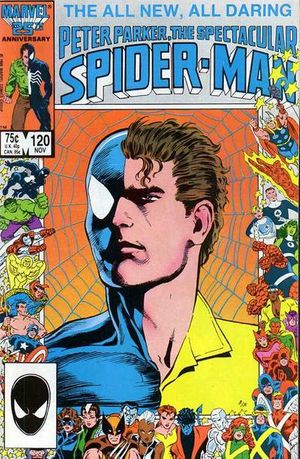 The book is up all-time in several grades, though 9.8 is probably the only one that can generate a meaningful return.  The FMV for the book in 9.8 has almost quadrupled over the last 10 years, which is well ahead of inflation.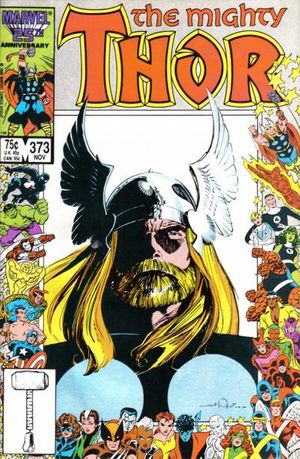 Notes: Part of the Mutant Massacre Storyline
This book has not trended favorably over the years outside a brief covid-era spike.  The suggestion is to look elsewhere.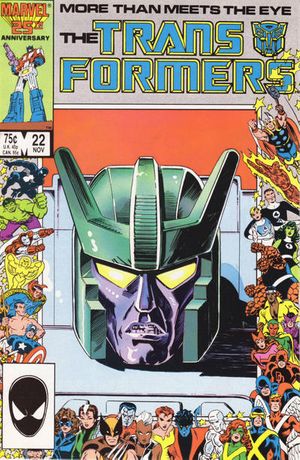 Notes: First appearance of the Stunticons
Over 50% of the census for Transformers #22 was graded at 9.8, so investors should not go below that.  Prices are highly erratic, but the line of best fit for the data has an undeniable upward slope.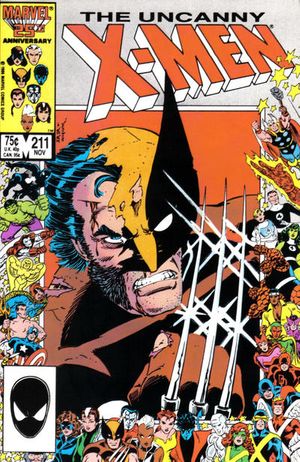 Notes: Contains the first full appearance of the Marauders team and its individual members: Arclight, Riptide, Vertigo, Harpoon, Scalphunter, and Scrambler; Part of the Mutant Massacre storyline
38.3% of copies are 9.8s and 25.4% are 9.6s, so do not go below 9.6.  Values are highly erratic, timing is everything here.  This book has some very interesting MCU appeal.  The Marauders were the henchmen of Mr. Sinister, who would be a solid choice for a big bad in a movie or show.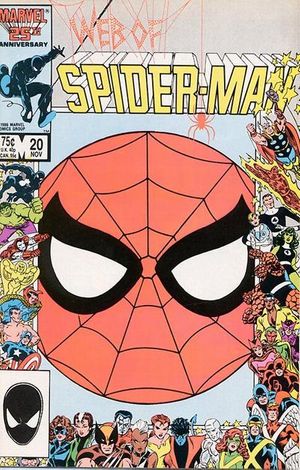 Values are inconsistent, but there is a general upward trajectory in higher grades.  Sales are not particularly common, however, so patience will be needed for anyone looking to eventually sell.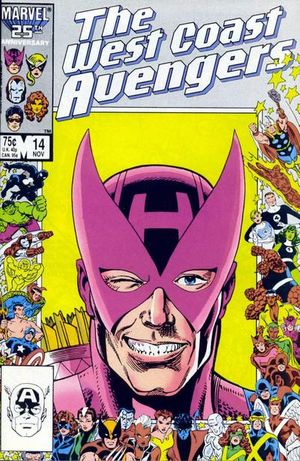 9.6 is the only grade where this book is not down or flat.  With only three sales, however, none of which were in the last year, it is hard to get excited about this book.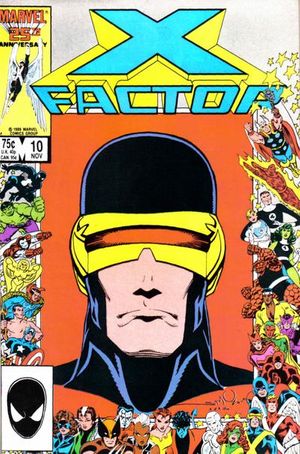 Notes: Part of the Mutant Massacre Storyline
No meaningful growth to speak of.  Pass.
*Any perceived investment advice is that of the freelance blogger and does not represent advice on behalf of GoCollect.