What can the top three purged Bronze Age comics tell us about speculating, or investing in comics? Further, are any of these fallen darlings worthy of discount diving?
In the past, when I've written about Bronze Age comics purges, only the books beyond the rank of 100 are represented. Today, however, it will be a little different; these books are still in the Bronze Age Top 100, but just barely.  Think of it as three books that are on "the knife's edge" with huge momentum accelerating out of the Top 100 BA.
We have three noteworthy characters, one Sorcerer Supreme (no, not Strange),  the timeless villain that dominated Marvel in the '70s -'90s, and the Marvel character that represents the Mesozoic Era. Yes, dinosaurs are all the rage.
The three characters are Devil Dinosaur, Thanos, and Brother Voodoo. Their key books are Devil Dinosaur #1, which is fallen 46 ranks to land in the 87th rank of the top 100 Bronze Age books. This book has a rough FMV of around $140 in a 9.6 grade.
In addition, the ultimate Marvel villain of the last 20 years, Thanos, is on this short list.  Thanos first appeared in Iron Man #55. This book is currently ranked #99 after falling 21 spots and will probably be repulsed right out of the Top 100 by my next write-up.
The final character, Brother Vodoo, first appeared in Strange Tales #169. He is ranked #100 and has fallen 25 rankings. Literally, on the ragged edge of the top 100. This book currently has an FMV value of $9,750 in grade 9.6.
Devil Dinosaur #1
Devil Dinosaur #1 is one of those books I can't believe I'm writing about. But any hint of additional media like a TV series or movie and books blow up.
Even ones that were once thrown away in the .50 cent bin.
I have not followed this character; all I can tell you is the book was once worthless and overnight it went skyrocketing up. Its current value is $140 in grade 9.6. We are not talking big money here, but who knows – she might appear again? 
Iron Man #55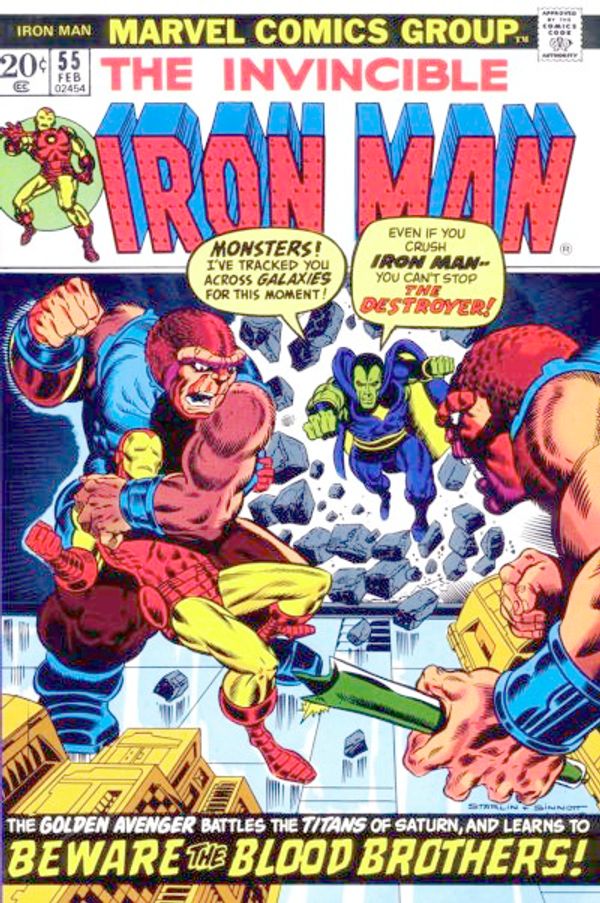 Iron Man #55 is a wonderful book. Essentially, it is the first appearance of Thanos. But that is not all. It is actually a quintuple key, with multiple character first appearances from Drax to Starfox. That said, the main heroes here are Starfox and Drax in addition to the villain Thanos.
There is no additional catalyst for this book to go higher. That said, it's a big key for the Marvel Universe from the Bronze Age.
As a standard buy and hold investment I give a thumbs up, especially at discount to market. As speculation, stay away my friends, be very afraid. There's no reason to rush out and buy it.
Strange Tales #169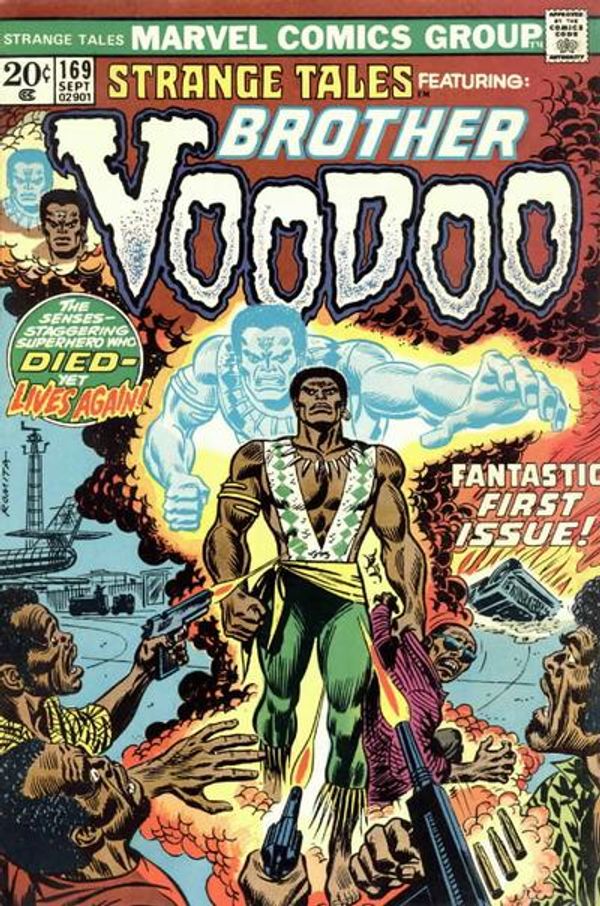 The final book is Strange Tales #169, the first Brother Voodoo appearance. Voodoo winds up taking Doctor Strange's spot as the Sorcerer Supreme in comics.
Also, this character has barely been touched and we will probably see him in future MCU shows.
This is a good book to buy as speculation as it is down now, but not out. There is a definite catalyst for seeing this character in a movie. After all, we have the Multiverse Marvel Universe now – why not a new Sorcerer Supreme?
Conclusion
All these books represent good solid value. However, only one of them has a catalyst for strong future growth. Though, an argument could be made for Iron Man #55 with Starfox. Brother Voodoo is probably the way Marvel and Disney will go with the storyline. It fits many puzzle pieces they need for the future; it has diversity, demographics, and creativity.
I truly believe Marvel should and will go the supernatural-horror route. In that case, Brother Vodoo is the obvious choice and so is buying Strange Tales #169.

None of these books are a must-have right now as they will continue to spiral out of the Top 100. But some make good value speculations for the future. I would wait and try to pick up a really decent copy of Strange Tales #169 and just simply sit on it.
You won't need powerful Infinity Gauntlets, the cold-blooded nature of a Dino, or the undead strength of a voodoo zombie to score this sale. What will you need to sync this transaction? My fellow speculators, the ability you will need is the superpower called "patience."
What Bronze Age Comics are you watching for? Let us know in the comments!
*Any perceived investment advice is that of the freelance blogger and does not represent investment advice on behalf of GoCollect.