No matter what kind of investing someone is doing, the end goal is always the same: maximize potential for profit and minimize potential for loss.  When it comes to comics, books with multiple first appearances in many ways represent the pinnacle of this idea.  All it takes is one of the characters hitting it big for that book to see a big bump in value.  With that in mind, let's look at some of the Marvel comics that contain multiple first appearances and why they make such good investments.
Earlier this year, I wrote an article about the top ten Marvel Comics with multiple first appearances to invest in.  The response from the readers was really strong and I decided to make it a recurring article!  I hope you enjoy and feel free to throw out some suggestions for future articles.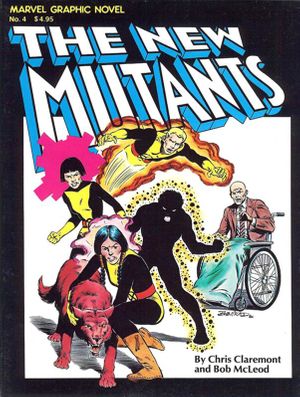 First Appearances: New Mutants as a team, Cannonball, Dani Moonstar, Wolfsbane, Sunspot, and Karma
What I Like About It: After the New Mutants movie was a disaster, prices for this book absolutely plummeted.  I think these characters are too interesting and have too many fans for those prices to stay down.  The MCU could also easily reintroduce these characters.
Graded Analysis: Make sure to know the differences between the several different printings when buying.  The first print has more 12x the number of sales as all the other printings combined, so the analysis is focused on that one.  Prices on this book are very erratic in nearly every grade, making it a high-risk book with a tremendous amount of upside.

First Appearances: Librarian, Rasputin IV, Cylobel, Cardinal, Percival, Year 10 timeline and characters, Year 100 timeline and characters, and Year 1000 timeline and characters.
What I Like About It: This is a foundational text for the Krakoan era and is thus incredibly significant.  Furthermore, the Chimeras introduced in this book are set to reappear in the Sins of Sinister event.  Throw in how much X-Men comics love alternate timelines and the result is a book with a lot of avenues to profitability.
Graded Analysis: This book had dozens of variants, which makes any meaningful graded analysis incredibly complicated, so I am going to provide some helpful overall statistics:
Highest Census Count: Brooks Variant
Highest FMV: Brooks Virgin Variant
Most Sales: Regular Cover
Regarding the regular cover, the current FMV for a CGC 9.8 copy is $120.  This book can still easily be found in near mint condition online or in comic shops pretty cheap.  Assuming $50 in grading costs (which is almost definitely high), there is a lot of room for a healthy profit margin.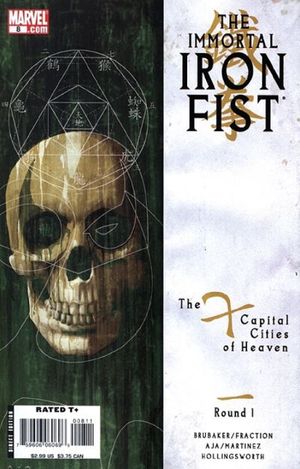 First Appearances: Immortal Weapons as a group, Fat Cobra, Tiger's Beautiful Daughter Li Hua, Dog Brother #1 Sihing, Prince of Orphans John Aman, Bride of Nine Spiders, The Hearts of Heaven, and several significant additions to the Iron Fist mythos
What I Like About It: In recent years, Marvel has shown a lot of interest in expanding the Iron Fist mythos.  If those changes really catch on with fans or become more significant in the Marvel universe, books like this could see big gains in value.
Graded Analysis:  Stick to 9.8 copies, the book has enjoyed solid 3-year growth.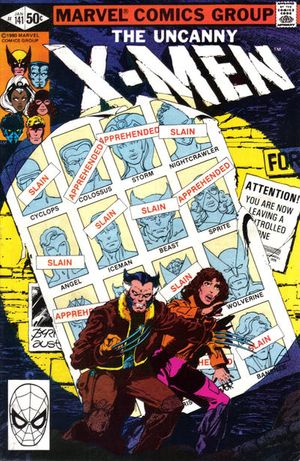 First Appearances: Destiny, Avalanche, Pyro, Rachel Summers, The Days of Future Past reality
What I Like About It: This is the start of Days of Future Past, arguably the greatest X-Men story of all time.  As a result, people will always want to own it.  And with Destiny's newfound significance in modern comics, there could be even more room for growth.
Graded Analysis: If your only interest in this book is as an investment, you will want to stick to 9.2s and above.  Fortunately, that's more than half the census, so there are definitely copies available.
*Any perceived investment advice is that of the freelance blogger and does not represent advice on behalf of GoCollect.